With the innovative power of digital transformation, the tradition-steeped leather manufacturer has managed to remain competitive.
The family-run, Mittelstand company Braun Büffel has been fabricating high quality leather products with a special attention to detail for over 130 years. Braun Büffel's products are sold in over 400 sales outlets in Germany and in the stores of 150 retail partners in other European countries.
The company was already well on track with its digital strategy before the COVID-19 pandemic hit. From then on, the goal was to further strengthen the direct channel to the consumer with modern e-commerce technology. Braun Büffel was also eager to become less dependent on wholesalers, online marketplaces and intermediate service providers.
A central concern for Braun Büffel was the challenge that the brand hardly had any digital standing. It was clear to the company that implementing digital technologies alone was not enough; the corporate culture, employees, internal processes, and the whole technology landscape had to be adapted. When introducing new technology, it is crucial for the acceptance of users to take them along on the journey and let them help shape it. With this project, e-commerce processes at Braun Büffel were made much more efficient and digital sales channels were optimized in order to further expand both market position and brand presence, especially via a direct-to-consumer approach.
In order to remain fit for the future and meet its own high standards in terms of the best possible customer service, the brand designed a new online store based on Adobe Commerce (Magneto 2) and implemented the Actindo Core1 platform, an innovative all-in-one solution for the expansion of D2C online trade and the connection of crucial marketplaces. The requirement to integrate SAP Business One, which was already in use, was also met.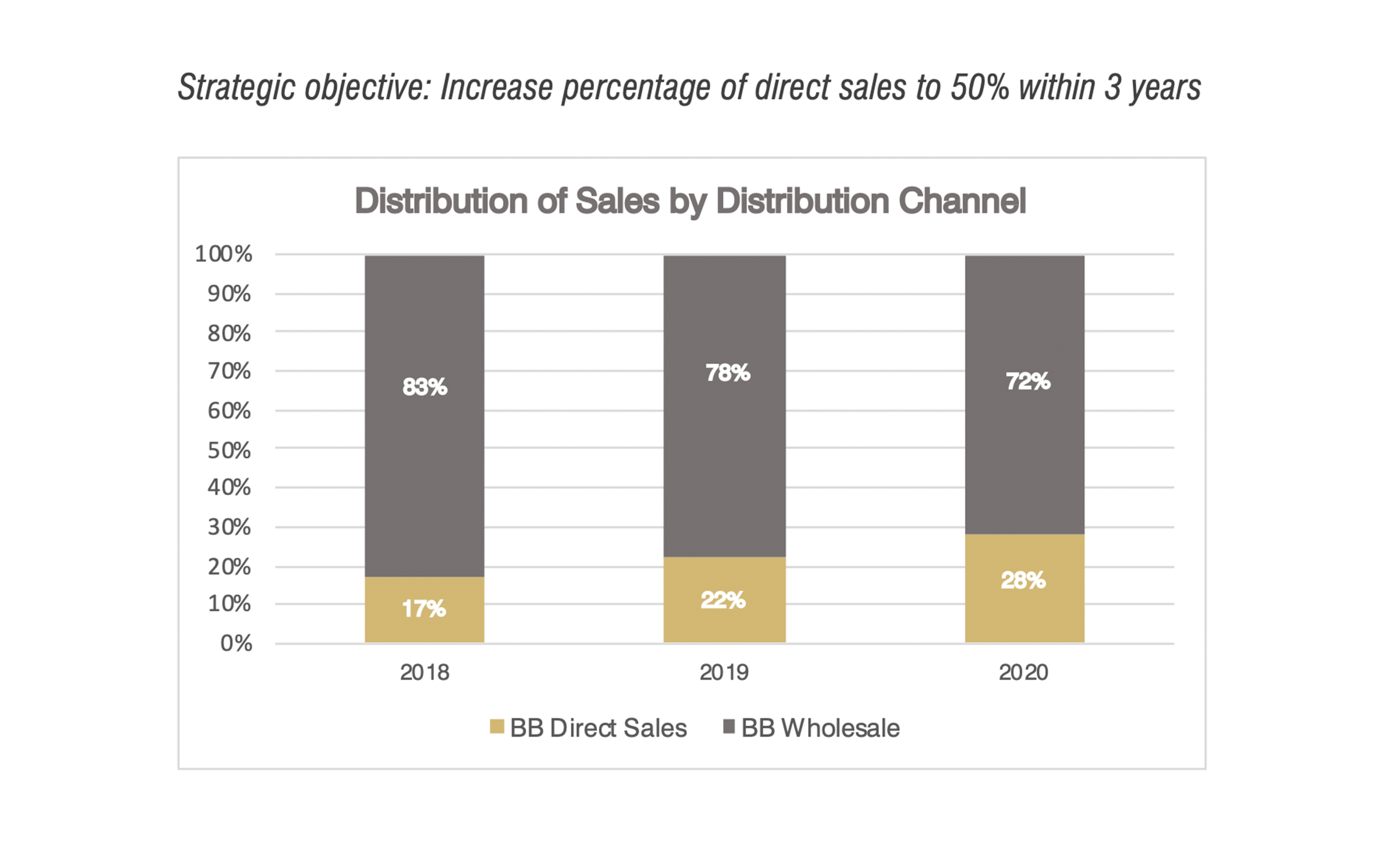 A centralized approach provides an overview and the investment in digitization proved to be absolutely successful for Braun Büffel. For example, the share of D2C e-commerce sales rose to almost 30 percent within 2 years. In addition, retail partners are also responding enthusiastically to the digital offensive.
Customer requirements and benefits at a glance
Expand B2C commerce via digital channels

Strengthen market position and create higher margins through direct marketplace connection

Greater independence from wholesalers and more control over brand presentation
These demands were the basis for the direct-to-consumer project with Actindo's Digital Operations Platform (DOP). It serves as an intermediary digital commerce booster and thus plays a central role between the ERP system and the e-commerce system. Thanks to the modular structure and the comprehensive functionalities offered by the Actindo DOP, Braun Büffel can easily assemble the components according to its requirements. The DOP can be used as a middleware or as a complete solution between the ERP system and the various online channels for business partners in B2B business as well as for consumers directly. One of its aims is to create a uniform shopping experience for customers and to integrate seamlessly into the existing IT landscape. From systematic product information management (PIM) and direct platform connections (such as Amazon or Otto) to clear reporting across all channels, Actindo's solution has it all. Thus, the DOP is not only characterized by its simplicity, but also offers the possibility to act flexible and scalable in the future.
Why the use of an e-commerce platform is worthwhile
Efficient commerce on diverse sales channels and touchpoints

Holistic customer approach and consistent shopping experience

Flexibility and scalability to respond quickly to the fast-moving fashion industry

Centralized handling of all corporate processes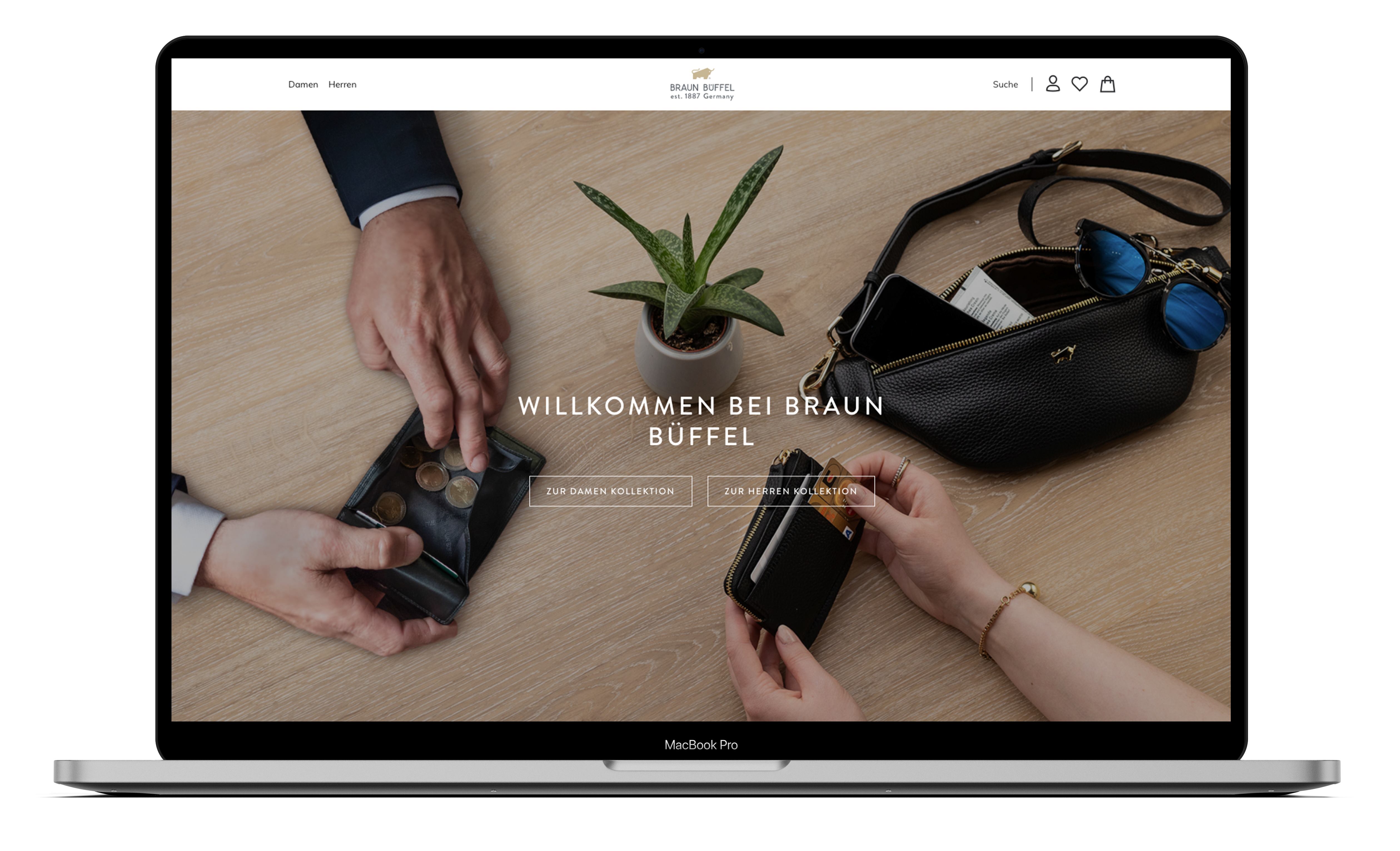 Actindo's Digital Operations Platform serves as a base for modernizing existing systems and structures. With its intelligent modules, such as the PIM, a central warehouse inventory, accounting, or various payment and shipping modules, the requirements of the fast-moving fashion industry can be met, and digital commerce can be operated sustainably. Particularly important are the connections to online channels through the PIM module, which provides fashion platforms such as Zalando, Amazon or Otto with product data.
In cooperation with Actindo, the traditional company Braun Büffel was able to successfully realize the step towards digitization and has created an efficient e-commerce platform for a consistent and modern shopping experience, where quality is the top priority.