Glossary of Composable Commerce Terms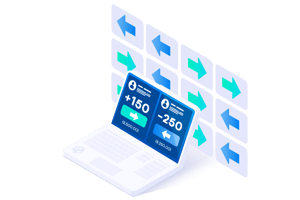 Looking for a quick definition related to Composable Commerce? We've got you covered.
Our glossary contains a wide range of concepts, from order management to headless solutions and much more, so that you can quickly dive in and understand the key terms involved:
These range from comprehensive business and tax evaluatons to reports and analyses, payment reconciliation, dunning and much more. Automated processes will also save time and avoid errors that typically occur when working manually. More info here.

Performance tracking is a crucial aspect of being able to evaluate your business' success. If you want to have any chance to grow and improve, you need to keep an eye on figures, statistics, and KPIs from all business areas. More info here.

A concept first coined by Gartner, Composable Commerce enables businesses to build scalable and customizable e-commerce architectures that best fit their unique requirements. More info here.
Fast, secure and accurate management of customers' master data is imperative. Ideally, the solution you choose will be GDPR-compliant, and provide an overview of all data centrally, irrespective of which sales channels your customers use. More info here.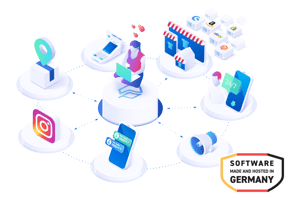 A Digital Operations Platform (DOP) streamlines and automates business operations, providing a centralized system for managing and optimizing business processes. Think of it as the modern, composable, and future-proof version of ERP. More info here.
ETL stands for "Extract, Transform, Load" and describes the integration process in which data from one or more data sources is read, prepared and transferred to the central data hub. The goal is to prepare the integrated data for further processing and make it available for downstream processes and applications. More info here.
Headless Commerce
Headless Commerce is distinct from Composable Commerce, and refers to an architecture where the frontend and backend layers of a system are decoupled from each other. Frontend changes can be made without affecting the backend or risking the stability of the entire system. This approach provides greater flexibility to incorporate new features or technologies on the frontend and to optimize it for various devices and platforms.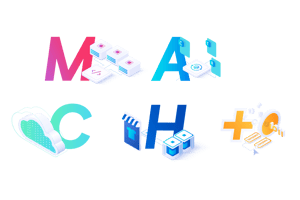 MACH is an industry tech standard describing modern technology. It's the technical foundation that allows open and best-of-breed IT ecosystems for Composable Commerce. MACH stands for: Microservices based, API-first, Cloud-native SaaS and Headless. More info here.
Omnichannel orchestration means planning and coordinating the customer journey across all sales channels, in order to deliver excellent customer experiences, streamline operations and improve efficiency. This might include aligning your online and offline stores, but also various marketplaces etc. More info here.
In order to orchestrate various sales channels - from your own stores to numerous marketplaces - you need a centrally controlled Order Management System (OMS) that enables fast and seamless processing of your orders by automated processes, from shipping from the nearest and/or most cost-effective location to preparing items for in-store pickup. More info here.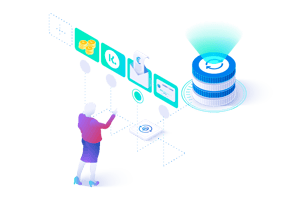 Fast and secure handling of payments is essential for companies working in digital commerce. It's important to be able to connect various payment service providers, such as PSPs, credit cards, and banks via EBICS, in order to organize and track payments and refunds centrally and fully automated. More info here.
A Point of Sale (POS) solution enables digital and centralized management of online channels and physical stores directly through a central platform, dissolving obstructive boundaries between digital and classic commerce. More info here.
Process orchestration allows you to sculpt, control, map and monitor your business processes. As a result, you'll always have an overview of your processes and can correct errors quickly and efficiently. More info here.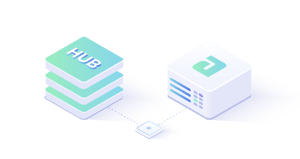 Process integration solutions are a type of middleware that integrate third-party processes, APIs, the Internet of Things (IoT) hardware and more into a system. Ideally, they will do this graphically with little programming knowledge needed (low code approach). More info here.
Product information ranges from basic information like SKUs and product codes to technical specs like weight, dimensions and materials, key features and much more. PIM software manages all the data required for marketing and selling products, online or in-store. More info here.
Returns are an inevitable part of every distance-trading business model. However, in order to handle unavoidable returns in the most cost- and resource-efficient way possible, automated process steps via a Return Management have become absolutely necessary. More info here.
Modern shipping management facilitates the handling of delivery processes and is an important step towards the digitalization of your sales. Any shipping management solution you're using should be able to seamlessly integrate external service providers for flexibility, scalability and fast shipping processing. More info here.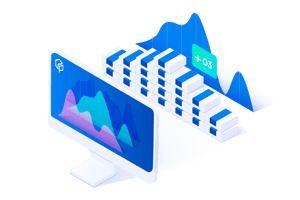 Anyone who wishes to sell goods must also take care of the procurement of those goods in the first place. Orders and suppliers must be well planned and coordinated via Supplier Management software, to avoid supply bottlenecks in sales. More info here.
Efficient warehouse management is an important success factor for online retailers, but can become extremely time-consuming, especially when dealing with large inventories. By automating processes in your goods management, your workflows can be optimized, your time saved, and errors avoided. More info here.