Acquisa E-Commerce Week 2023
Watch the exciting presentation by Boris Krstic, our CEO and Co-Founder (in German only)
From 20th to 23rd March 2023, more than 40 practical lectures with actionable advice will take place at Germany's largest e-commerce conference, the Aqquisa E-Commerce Week. This will take your company to the next level!
As usual, the E-Commerce Week will take place virtually, so you can attend from the comfort of your own home.
The best part? With Actindo, you can get free tickets for the conference by using the following link!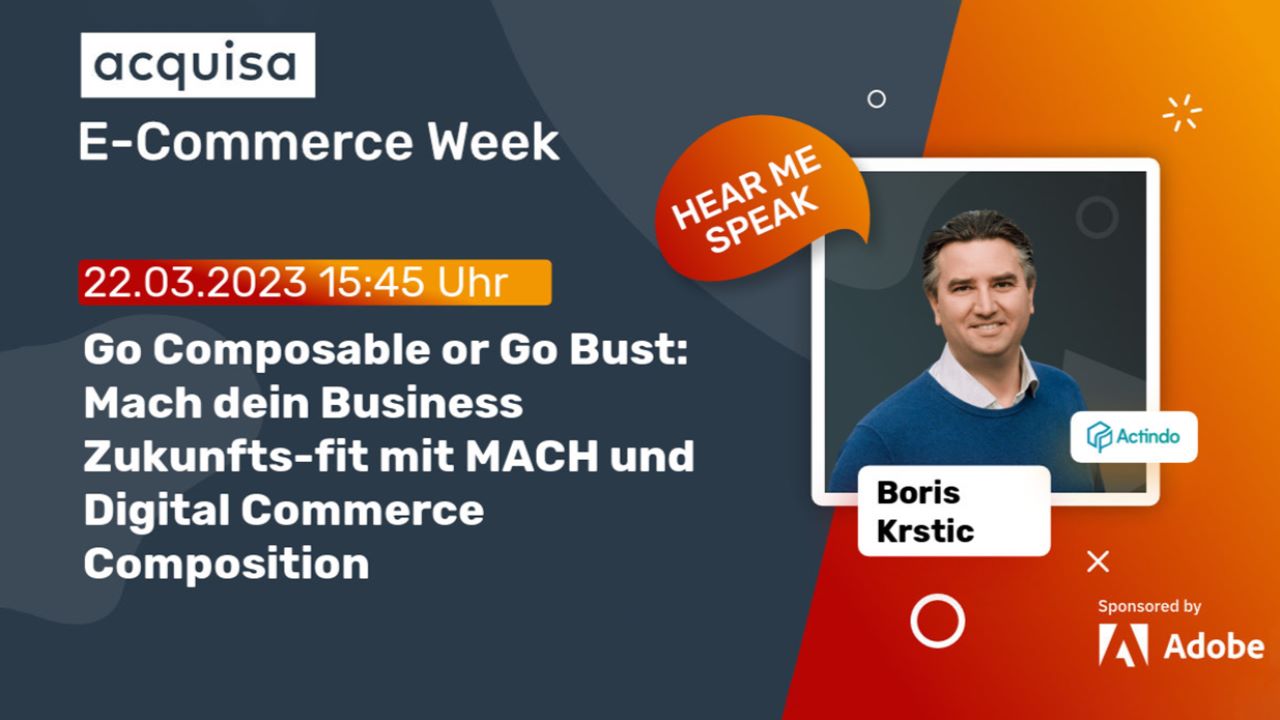 "Go Composable or Go Bust: Make your business future-fit with MACH and Digital Commerce Composition"
In digital commerce, retailers must be able to respond quickly to new sales channels, trends in social networks and rapidly changing purchasing behavior. Inflexible and monolithic IT infrastructures are therefore quickly becoming a competitive disadvantage that threatens the company's existence. The solution is composable commerce - because holistic customer centricity starts with the underlying technology.
What awaits you in the webinar:
Learn how to ensure efficiency through digital commerce composition
Find out how you can easily implement complex commerce workflows using low code and thus reduce development costs - if desired on the basis of your current AS/400, SAP, Microsoft ERP solution
This webinar is perfect if you are:
A project manager or decision-maker for e-commerce projects
Want to establish a modern MACH architecture based on your legacy IT
Want to put an end to the API maze
Want to take away tips and suggestions for optimization from success stories with customers

Das könnte Sie auch interessieren