Wholesale
Wholesalers build the bridge between manufacturers and sales. A suitable IT infrastructure must meet special requirements in times of digitalization: Comprehensive supplier management, complex mapping options for B2B commerce, and optimized warehouse processes are key aspects for the success of wholesalers. The flexible Actindo Core1 platform adapts ideally to the challenges of wholesaling and supports you in handling even complex processes easily and smoothly.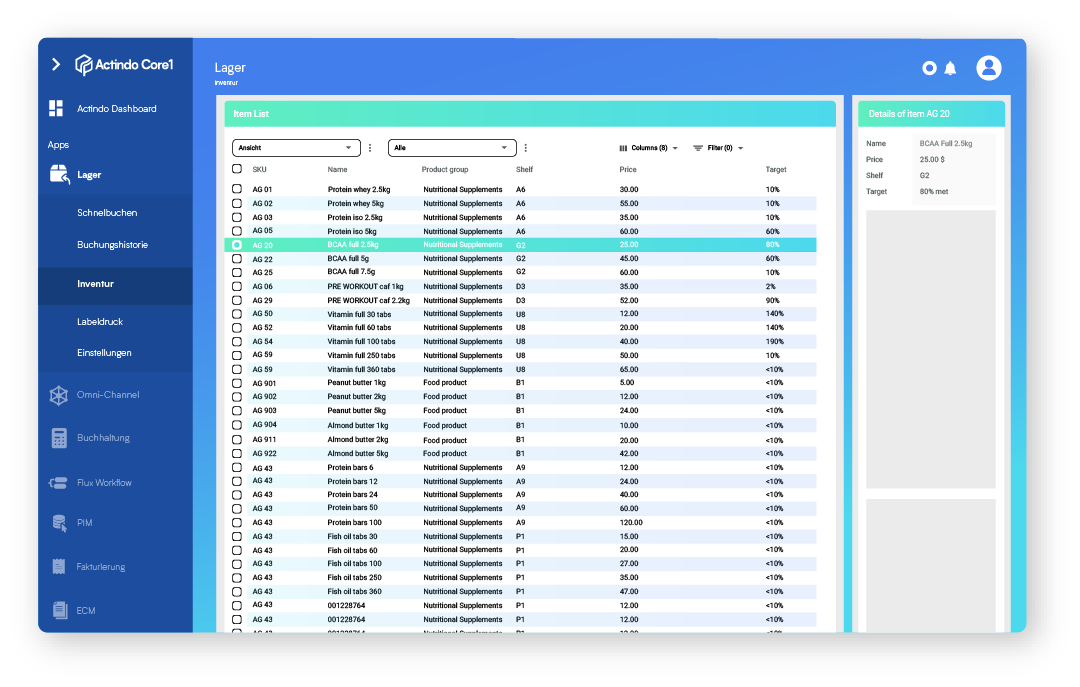 Der Großhandel schlägt die Brücke zwischen Hersteller und Vertrieb. Eine passende IT-Infrastruktur muss in Zeiten der Digitalisierung spezielle Anforderungen erfüllen: Ein umfassendes Supplier Management, komplexe Abbildungsmöglichkeiten für den B2B-Commerce und optimierte Lagerprozesse sind zentrale Aspekte für den Erfolg von Großhändlern. Die flexible Actindo Core1 Plattform passt sich ideal den Herausforderungen des Wholesales an und unterstützt Sie dabei, selbst komplexe Prozesse einfach und reibungslos abzuwickeln.
Key features for efficient wholesale
Direct Integration Options
Our API-based digital operations platform enables the easy connection of third-party systems, service providers, or sales channels. Integrate your online shop, marketplaces, and all external systems and service providers smoothly for central management and control of orders and processes in Actindo.
B2B Support
Actindo ideally supports complex requirements for B2B trade. Price maintenance for B2B customers with different price groups and models is very simple. You can also easily map individual shipping requirements, forwarding dispatch, and partial deliveries as well as specific invoicing in Actindo.
Purchasing & Goods Procurement
Actindo offers a fully comprehensive Purchasing & Supplier Management module. It allows you to manage supplier orders and goods receipts up to the posting of the items in the warehouse. The system also automatically generates supplier orders and calculates required purchasing quantities based on the warehouse range.
Comprehensive Warehouse Management
The Actindo Warehouse Management enables the central control and management of goods' movements and stock levels as well as the control of stocks per sales channel. You get a complete inventory overview of all products and warehouses as well as updates of your stocks in real-time.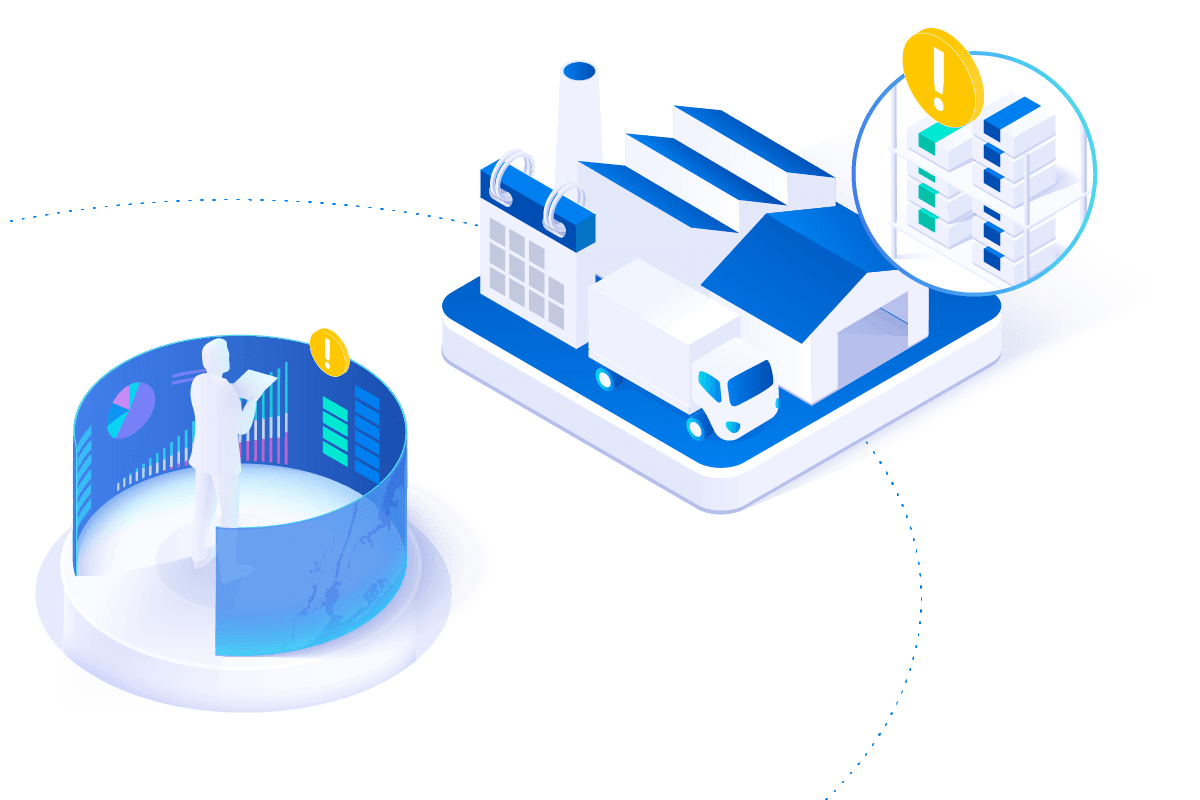 IDEALLY NETWORKED FROM THE SUPPLIER TO THE CUSTOMER
Efficient Management of Supply Chains
Digitalization has a major impact on value and supply chains, which are at the center of sales activities, especially in wholesale. Efficient and cross-company supply chain management is, therefore, necessary to seamlessly implement the entire value creation process from supplier to customer.

Actindo offers you a comprehensive solution for the central control of various steps in your supply chain. From supplier management, goods procurement, and warehouse management to distribution via different channels, Actindo Core1 includes all the tools you need to efficiently manage your supply chain.
The right solution for wholesale requirements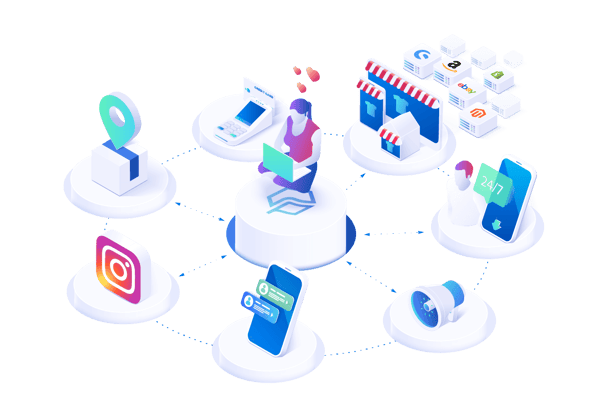 Mapping Complex Processes
The market conditions for wholesale are becoming increasingly complex and digital processes are becoming more and more relevant in order to optimally close the link between production and sales. Thanks to its high flexibility and flexibility, the Actindo Core1 platform enables the mapping of even complex processes and requirements in all relevant business areas and thus supports you in the digitalization of your wholesale activities.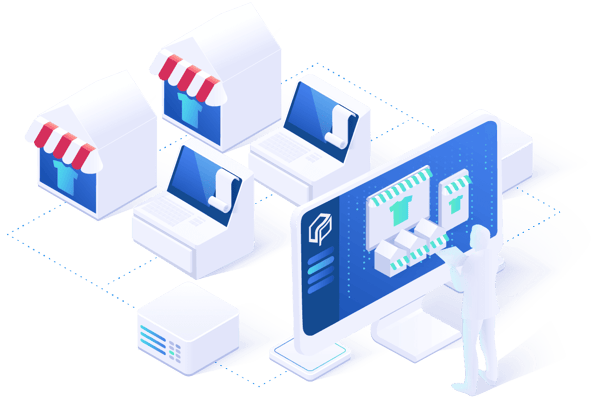 Perfect for B2B Trade
B2B trade places special demands on your digital commerce solution, which are particularly relevant for wholesale. Different price groups, graduated prices, specific shipping processes and accounting aspects can be easily implemented in Actindo. Thus, our Digital Operations Platform offers the ideal basis for managing B2B customers.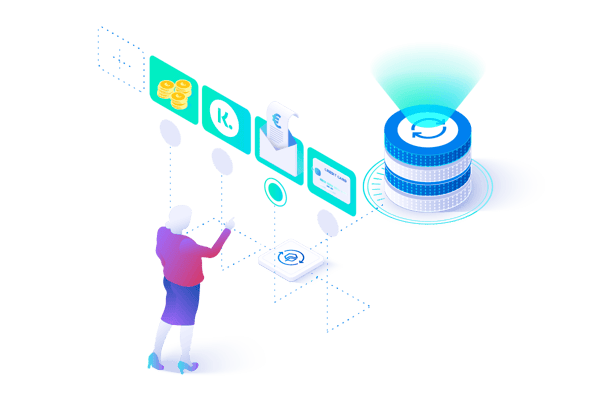 Supply Chain Management
The core business of wholesalers revolves around the procurement, disposition, warehouse management, and distribution of goods. In order to manage all processes of your supply chain efficiently, you need a powerful complete solution. In Actindo you can centrally control all important processes from purchasing to order processing and shipping and benefit from digitalized and optimized workflows for efficient work.
This might also be of interest...