About us
From the very beginning in 2007, Actindo has been a Bavarian cloud ERP pioneer. Today, we are one of the leading providers of Digital Operations Platforms in Europe.

As a rule, we focus on the individual needs of companies in order to respond to the dynamic demands of the market. As a result, we have continuously developed our range of services into a comprehensive end-to-end solution for efficient digital commerce. Learn more about our history, our goals and our vision below.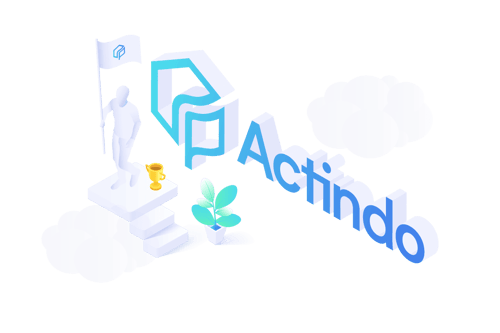 BORIS KRSTIC, M. Sc.
CEO & CO-FOUNDER
PATRICK PRASSE
CTO & CO-FOUNDER
MICHAEL SIEG
CHIEF OF STAFF
AXEL SCHMITZ
HEAD OF SALES
Dr. FLORIAN HAAS
HEAD OF PROJECT MANAGEMENT
JULIAN SEYFRIED, M.Sc.
HEAD OF PRODUCT MANAGEMENT & DEVELOPMENT
MANUEL GROß
HEAD OF CONSULTING & CUSTOMER SERVICES
XENIA KANNENBERG
HEAD OF HUMAN RESOURCES
"We have a clear vision of how enterprise software should be: Companies should be able to grow, scale and transform dynamically without restrictions - based on a modern and future-proof platform." - Boris Krstic
In recent years, the digital landscape has evolved rapidly. Thankfully, our product has been designed to adapt and grow with the new demands of digitization in commerce. As a result of years of research and innovation, our solutions and services stand for quality and trust according to global standards and best-in-class technology.
We help our customers drive the business models of the future that you haven't even thought of yet.