Actindo on Tour 2023 / 2024
We love events! There's no better way to connect, share ideas and meet new people. On this page you'll find all the events we are participating in this year. See you there!

Book your personal appointment now - we look forward to meeting you.
22 February 2024,

Berlin, Germany
E-Commerce Expo Berlin 2024
E-commerce Expo Berlin will bring together the top players in the e-commerce industry, providing an excellent opportunity for online sellers and retailers to expand their expertise in various areas and refine their business strategies. Attendees will also get the opportunity to attend lectures on the latest e-commerce trends.
Further information here!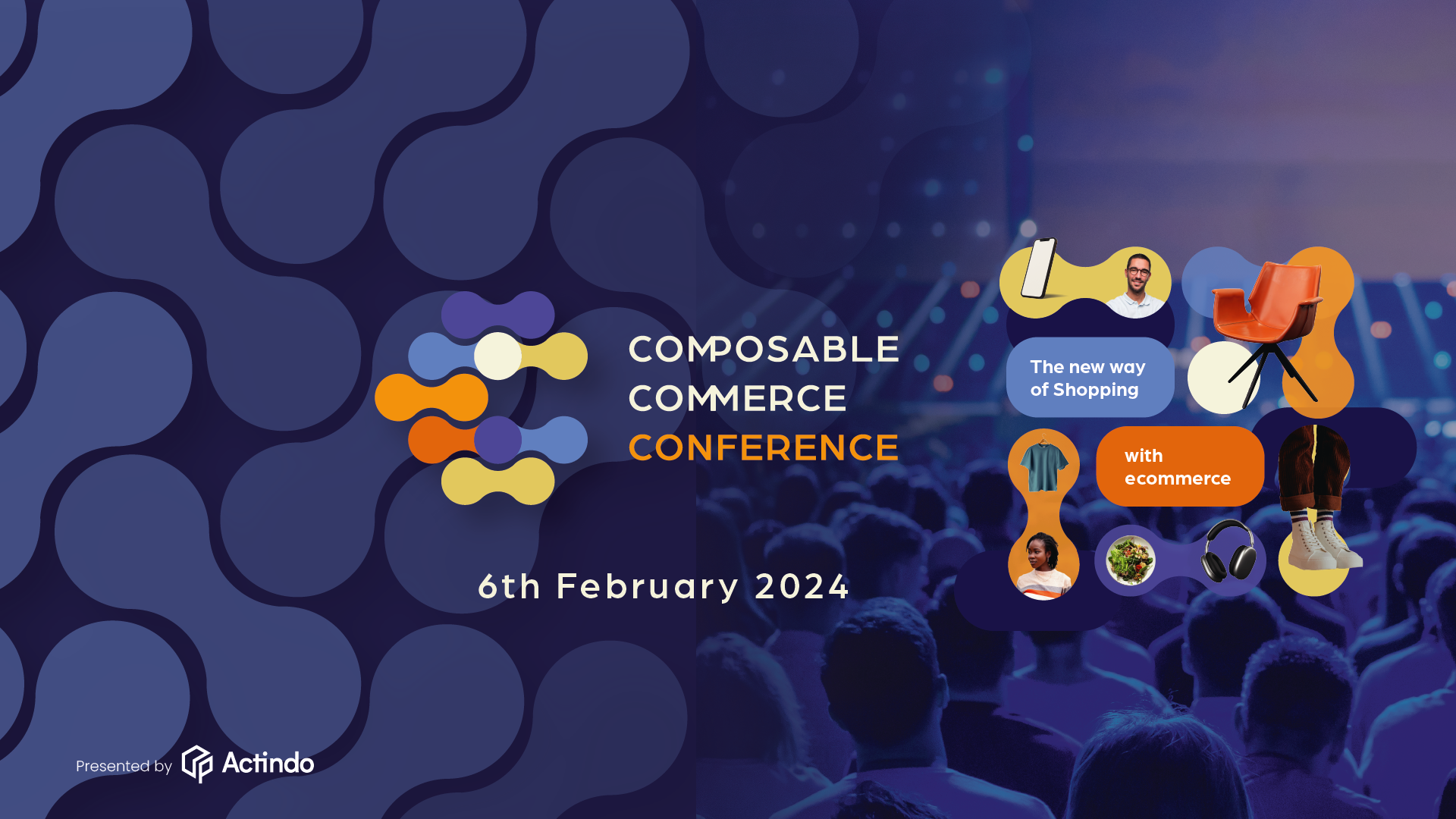 COMPOSABLE COMMERCE CONFERENCE
Join Us for fast Innovation: The Composable Commerce Conference
In the heart of Munich we are setting the stage for the future of digital commerce. We invite you to be a part of this transformative journey at the Composable Commerce Conference (C3), an event of collaboration and knowledge exchange. Industry experts and pioneers will discuss best practices and the benefits of composable commerce, providing tools for businesses to integrate digital trends and build a resilient future.
Watch this space!
Digitalization has now reached the food industry. Actindo offers innovative solutions for successfully mastering the digital transformation in food retailing. With artificial intelligence, smart omnichannel solutions and data analytics, we optimize your business processes and strengthen your customer loyalty.
Connect with Actindo and meet our team in person!
Directly book your personal time with us in advance:
Follow this link to schedule your personal appointment!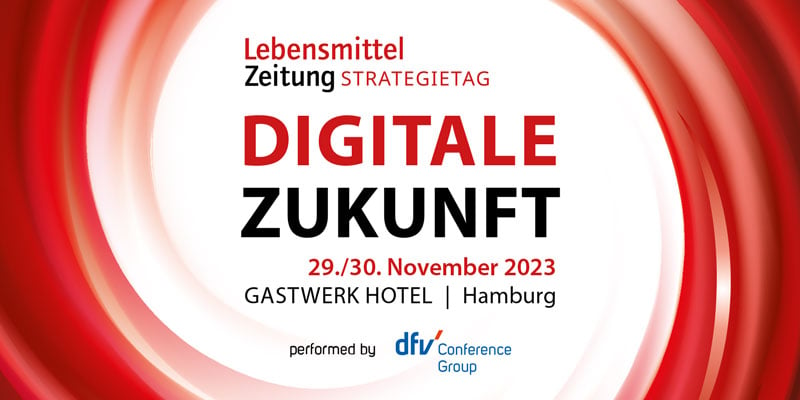 Together with our partners Klar!, Lyska and Riverty, Actindo invites you to an exclusive Commerce Data Connect evening.

Exchange ideas with our e-commerce experts and selected guests from the field of digitalization about the latest strategies, concepts and technologies in digital commerce.
Connect with Actindo and meet our team in person!

Save your spot here!
Meet Actindo at the New Commerce Summit 2023 on October 12 & 13 at the Wappenhalle Munich. Learn in our interactive workshop how you can sustainably strengthen customer loyalty through innovative strategies and optimized post-purchase processes.
Exchange ideas with our experts on how our seamless integrations and efficient automation solutions not only increase customer satisfaction, but also promote long-lasting customer loyalty.
Directly book your personal time with us in advance: Click here for your personal appointment!
20 & 21 September 2023, Cologne, Germany
Actindo as part of the MACH-Alliance Booth
Hall 6, Booth D036-E036

As Europe's leading digital marketing and tech event DMEXCO brought once again the key players in digital business, marketing and innovation.
Together with our MACH-Alliance partners, our team thanks you for two exciting days.

Click here for the wrap-up!
31 August 2023, Cologne, Germany
A fantastic day for networking with industry leader!
As a leading provider of Digital Operations Platform (DOP) technology, Actindo provides comprehensive, flexible solutions for delivering seamless multichannel experiences. Efficient processes, real-time data and automation are our strengths.

Interested in future-proofing your e-commerce architecture? Book an appointment with one of our team members to discover how Actindo Core1 can elevate your business. Follow this link to schedule your personal appointment!
20 - 21 June 2023, Berlin, Germany
See you next time!
After two exciting days at the K5 FUTURE RETAIL CONFERENCE let's take a look back: Our customer session with Kapten & Son and our masterclasses with our MACH partner BigCommerce were a great success!

Click here for our wrap-up!
13 - 14 June 2023, Amsterdam, the Netherlands
See you 2024!
This year's MACH TWO Conference was amazing. Top-class speakers from all over the world, great conversations with interested parties, but especially with old and new MACH Alliance partners.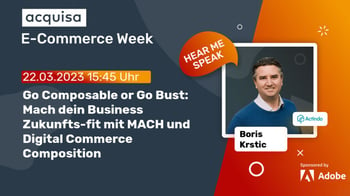 20 - 23 March 2023, O

nline
Acquisa E-Commerce Week 2023
Watch the exciting presentation by Boris Krstic, our CEO and Co-Founder (in German only)
From 20th to 23rd March 2023, more than 40 practical lectures with actionable advice will take place at Germany's largest eCommerce conference, the Aqquisa eCommerce Week. This will take your company to the next level!
09 - 11 May 2023, Barcelona, Spain
Shoptalk Europe 2023
Meet Actindo at Shoptalk Europe, the premier event for retail and e-commerce innovation.
Speak with our experts to learn more about how Actindo's all-in-one system can help you grow your digital commerce, streamline your business processes, increase efficiency, and improve customer satisfaction. Our team will be available to answer all your questions. Don't miss this opportunity to discover how Actindo can help you grow your business.
Further information here!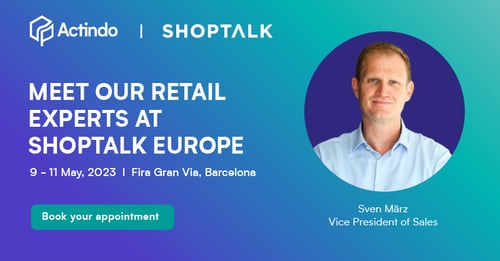 Get to know our customers
ETERNA
ETERNA, a leading manufacturer of shirts and blouses, has managed to merge its existing processes and IT infrastructure into a holistic unified commerce platform with the help of Actindo.