How alpha trading solutions successfully scaled their business
In recent years, alpha trading solutions has worked with Actindo, Reesink Logistic Solutions and PKS Software to transform the company into a modular e-commerce & fulfillment company.
Successfully scale the business by orchestrating and automating processes
Reduce picking and packing times with autonomous robots
Manage peak demand, such as Christmas, with the MACH-based Digital Operations Platform
"Actindo has been the evolution of e-commerce for us. It has enabled us to reach the next level of digitalization and establish reliable processes and workflows to scale further."
Challenge:
Following the high growth rates in online trade since the beginning of the Corona pandemic, alpha trading solutions significantly expanded its e-commerce division. Due to the increasing number of packages in logistics, especially in the D2C area, they needed high-speed, efficient processes in multi-channel fulfillment, warehousing, order picking & packing, and shipping.
When alpha trading started in the e-commerce space they had many separate systems and individual solutions for different sub-processes, from PIM to product data maintenance and invoicing. All these systems were difficult to connect and orchestrate as well as to integrate with their legacy IT (IBM AS/400).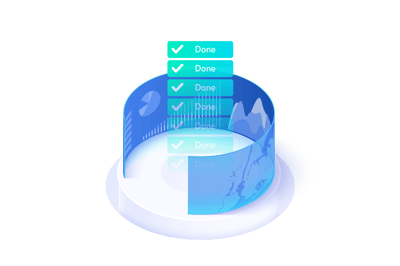 About alpha trading solutions
alpha trading solutions is a leading entertainment products distributor and e-commerce fulfillment service provider. For its customers, alpha trading solutions handles everything from complete e-commerce fulfillment to specific processes such as dropshipping. As a contract logistics partner for start-ups and established companies of all sizes, the fulfillment expert ensures that the products reach the end consumer safely and that the goods are listed in numerous top-selling online shops (B2C/B2B) and marketplaces.
Solution:
In the last few years, alpha trading solutions worked with Actindo, Reesink Logistic Solutions, and PKS Software to transform the company into a modular e-commerce & fulfillment company. During this time they were able to specialize as a distributor for food and non-food articles, as well as for the online trade, which they accompany as a fulfillment service provider.
Actindo: Digital Operations Platform for systems integration and business process orchestration
Actindo acts as the central Digital Operations Platform for alpha trading solutions, and integrates their legacy IT (IBM AS/400), sales channels, product data, commerce related order processes, and all warehouse technologies in one MACH-based platform. The software platform orchestrates and automates all processes and connects the legacy IT systems with the new, modern systems. This enables alpha trading solutions to get to the next level in digitalization in order to scale their business.
Reesink Logistic Solutions: Automated small parts warehouse by AutoStore™
With Reesink Logistic Solutions and the AutoStore™ providing automatic picking and packing with autonomous robots, alpha trading solutions is able to shorten picking and packing times significantly and to improve the overall efficiency of their processes, This new setup allows them to handle peak demand seasons like Christmas while growing and scaling their services.
PKS Software GmbH: Transformation consultants for IBM AS/400
PKS Software conducted an IBM i software assessment for alpha trading solutions and advised them on the status of their RPG custom software as well as the best way forward into the future. The competent team at PKS enabled alpha trading solutions to make a fact-based and KPI-driven decision about the necessary modernization of their system.
Are you ready to get started with the Composable Commerce experience?
This could also be of interest...