We are excited to announce a new addition to the Actindo family. Sven März is becoming Vice President of Sales effective March 01, 2023. In this role, Sven will head up our sales organization, helping our customers to continue to expand and grow with Actindo.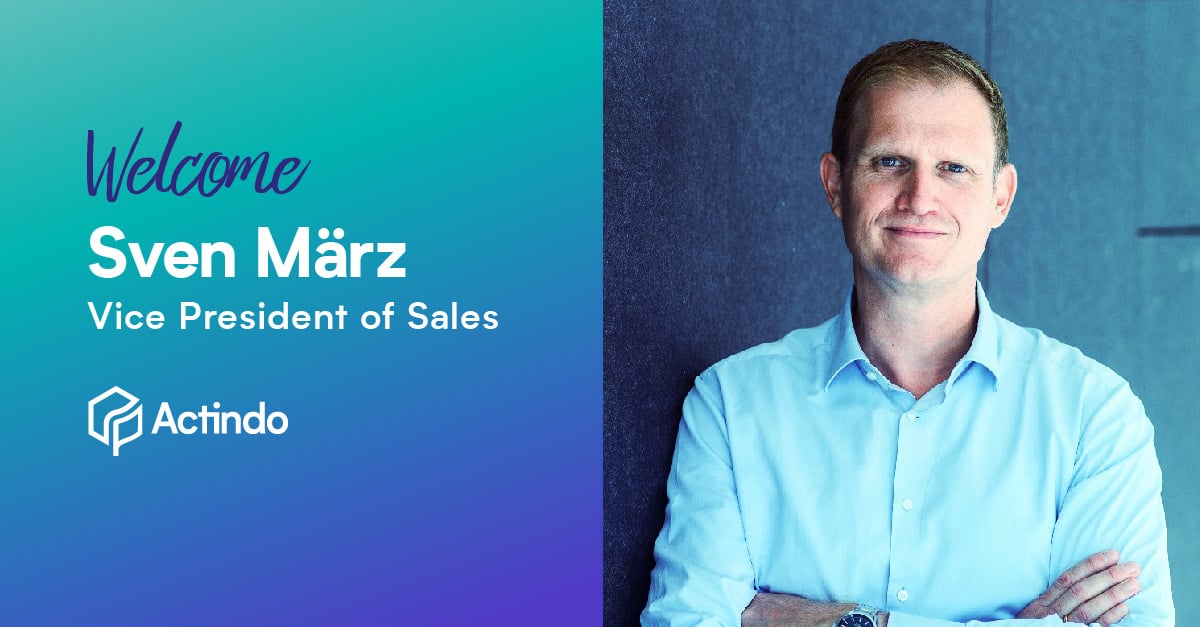 Sven is an industry expert with 20 years of experience and with a strong background in Sales Ops, Enterprise E-commerce and Digital Transformation. Prior to joining Actindo, he led the Field Services EMEA Team for Delphix and served for GoCardless as the Managing Director in the DACH region.
Previously, he spent over 10 years at Demandware and Salesforce where he held a variety of senior sales management positions. As Regional VP for Salesforce, Sven led the Commerce Cloud sales unit.
"As an experienced and successful sales executive with a deep understanding of Enterprise E-Commerce and Digital Transformation, Sven brings a global leadership background and proven revenue generation capabilities to Actindo," said Boris Krstic, Chief Executive Officer at Actindo. "His track record of building high-performing sales teams coupled with his extensive experience in prioritizing the needs of partner and channel business will be advantageous to Actindo as we continue prioritizing growth in pursuit of our efforts to empower brands and retailers to grow their digital business. We are pleased to welcome Sven to our team."
We are delighted that Sven has decided to join Actindo. He will be on the road soon, meeting with as many customers and partners as possible. Please join us in welcoming him to Team Actindo!
Sign up for our weekly newsletter: