Maria is a content manager at Actindo and writes on her favorite topics about software, tools and technological change. As a tech enthusiast, she aims to make digital transformation simple to understand.
The amount of data created by sales channels and business departments grows every day as brands, retailers and manufacturers create personalized customer experiences and prepare seasonal campaigns like Black Friday.
Which is why keeping abreast of all data streams is essential for making important e-commerce decisions. Business intelligence (BI) systems can help here, by bundling scattered data volumes and make them usable.

We speak to Jonas Christiansen, Vice President of Sales at BI solutions vendor minubo, about the latest trends, and how holistic data transparency will become key to running an efficient, sustainable e-commerce business.
About Jonas Christiansen
As minubo's Vice President of Sales, Jonas advises brands, retailers and manufacturers on data-driven operations, and helps them with industry-specific challenges. Over the years, he has become familiar with many different data sources, including ERP and store systems, as well as various BI approaches.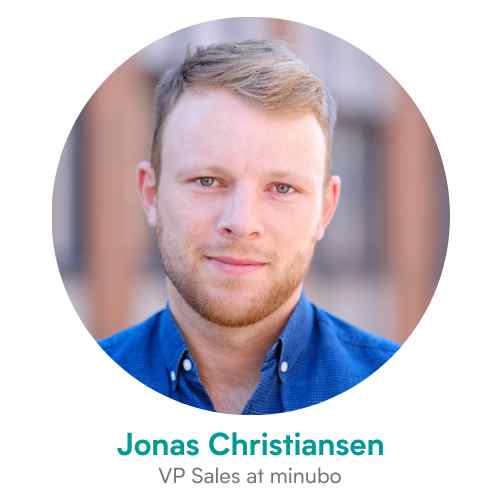 Want more articles like this? Sign up for Actindo's weekly newsletter:
Can you give us a brief overview of minubo?
"At minubo, we help retailers, brands and manufacturers get more out of their data. We offer a holistic business intelligence solution that covers everything from connecting relevant data sources to a best-practice data model and an intuitive front-end.

"Our customers are typically businesses that sell through multiple channels and use various marketing channels, which can make it easy for them to lose sight of the big picture. Our specialty lies in linking data from ERP systems with online data and making it analyzable."
How can the integration of minubo into the Actindo Core1 platform help companies improve their omnichannel strategies?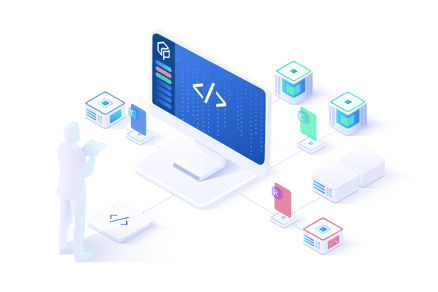 "Since much relevant data is already available in a structured form in Actindo Core1, this data is an ideal match for minubo's data model.
"Companies that have integrated both solutions can quickly gain transparency over all central areas such as logistics, assortment, sales channels and marketing, and make data-backed decisions.
"These decisions can then be implemented directly via bidirectional interfaces."
What trends do you see in business intelligence and e-commerce over the next few years?
"When I started at minubo in 2015, brands sold mainly through webshops and platforms like eBay or Amazon. Today, they use many more sales and advertising channels and need to tap into many different silos to get a holistic view.

"A future BI solution must therefore be flexible and adaptable to new data sources, and a consistent data model becomes central. Current challenges also require a shift in thinking. Due to market conditions, it is becoming increasingly important to set up one's business sustainably and economically. This will only succeed for those who achieve holistic data transparency in their company.

"In addition, access to data will change: Only a few people will still have the time to work through huge amounts of data. It will become increasingly important for a BI solution to deliver insights quickly and easily. In conjunction with AI, some exciting use cases will develop."
How can minubo help retailers keep up with these trends?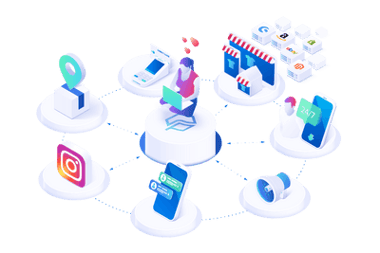 "First, minubo helps retailers with a flexible technical infrastructure to get ready for the future. Through this technology approach, we enable retailers to continually connect to new data sources and gain visibility into areas such as logistics, assortment, sales channels and customers.
"As a result, retailers can make data-driven decisions even as the e-commerce landscape undergoes major changes. In addition, insights in minubo are made accessible via proactive tools."
-----------------
On 18/10/23, the second episode of our video series Digital Synergy Sessions will be released. Together with Jonas we'll discuss the biggest trends and opportunities in Composable Commerce and Business Intelligence.
>> Discover more about the upcoming Digital Synergy Session with minubo <<