Unified Commerce Checklist
Implementing a successful unified commerce strategy goes beyond good planning; it needs ongoing adjustments and optimizations. However, there are fundamental principles that you should heed for a successful unified commerce approach.
Guiding you step by step, we navigate through all key areas of digital and physical commerce, personalization, and the IT infrastructure required. This checklist is designed to serve as a reliable tool for evaluating your company's current readiness for delivering unified commerce experiences, and formulating further actions.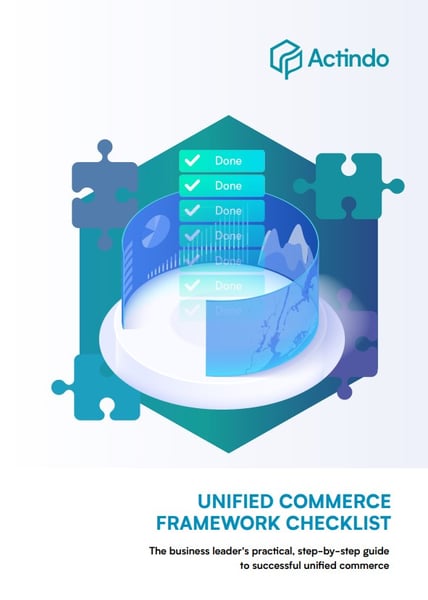 In this checklist, you will first identify the capabilities that are already
implemented. Then you will rank the capabilities you have not yet activated in terms of priority (1-10).
Knowing your current status, you can prioritize the areas that have
potential for improvement and develop your roadmap for delivering holistic unified commerce experiences.
Steps Covered
Create a unified commerce mindset
Curate item inventories in real time, at any physical location
Combine physical and digital customer experiences
Personalize the customer experience
Become a pioneer for holistic innovation