Composable Commerce: The Future of E-Commerce is Modular
Munich, Germany // February 15, 2023: Actindo, the award-winning MACH-certified Digital Operations Platform (DOP) for e-commerce and digital transformation, has received a seven-digit funding to continue its expansion through 2023 and beyond.
With its innovative headless platform, Actindo makes companies' existing IT ready for a modern Composable Commerce Architecture. Trusted by the world´s leading companies like Nintendo of Europe, Mondelez and Braun Büffel, the platform is the brain that enables commerce architectures to orchestrate and automate data, content and orders between individual commerce apps, sales channels and data sources.
The previously self-financed company does not sell any shares, but works with Round2 Capital, pioneer in the field of revenue-based financing, as a financier. Cloud-ERP trailblazer Actindo is preparing for rapid growth and is using the funding to expand its product offering for SMEs and enterprises, to further strengthen its international market position and to extend its partner network.
Actindo is a Digital Operations Platform (DOP) that allows brands, retailers and manufacturers to optimize their customer journeys, to successfully implement customer requirements using a low-code approach and to modernize their existing IT landscape for growth in digital business models.
Companies can use the DOP to orchestrate and integrate any front-end, back-end or legacy system to leverage their data, accelerate workflows, and automate processes across systems, touchpoints, databases, data warehouses and AI solutions. Back in 2010, The Financial Times called Actindo a "pioneer in Cloud ERP". Now the company aims to revolutionize composable commerce and business process orchestration.
Sign up for our weekly newsletter:
What is Composable Commerce & Business Process Orchestration?
Companies often struggle to grow due to their outdated ERP software and technology platforms. They need modern solutions that are tailored to their needs. However, existing solutions are often not suitable for growth via digital business models such as Direct-2-Consumer or Ship-from-Store, or they require time-consuming and costly migrations or adaptations.
Actindo integrates all necessary commerce APIs - from microservices to apps - in a lean platform that automatically adapts to new circumstances. This flexible compilation and integration of various "best-of-breed" software into a custom e-commerce system is called Composable Commerce. Like the maestro of an orchestra, Actindo coordinates and standardizes multiple vendors so that they communicate with each other.
However, Actindo not only orchestrates the leading providers in the industry, such as Akeneo, Commercetools or Cloudinary, but also offers its own solutions, such as a headless ERP, PIM and OMS. In addition, Actindo acts as a central data orchestration which connects to all sales channels. This so-called Business Process Orchestration enables companies to easily link data and business processes in an increasingly complex ecosystem, and to combine and automate them in order to optimize the customer journey and respond dynamically to the challenges of digital commerce.
"Our vision at Actindo is to help companies accelerate the implementation of their digital initiatives. Out of the box, we deliver the flexibility and modularity companies need for successful composable commerce. This enables them to optimize their customer journeys across all touchpoints; to easily, quickly and cost-effectively implement specific customer requirements via low-code and without external IT; to build a personalized targeting across all channels; to get their existing ERP solution ready for modern Composable Commerce; and much more," Boris Krstic, Actindo Co-Founder and CEO, explains.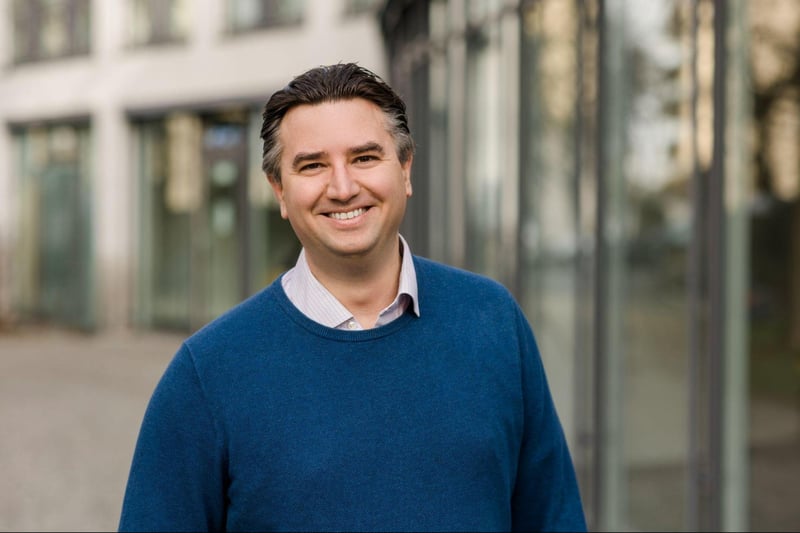 Boris Krstic, Actindo Co-Founder and CEO © Melissa Bungartz Download
Actindo: MACH Alliance Member
The MACH Alliance is a thriving community of independent technology companies that promotes open, best-practice technology ecosystems and is considered the industry's seal of approval. MACH stands for Microservices-based, API-first, Cloud-based and Headless. It is a new standard and technology framework for developing commerce architectures that helps companies keep pace with customer behavior. The MACH Alliance counts 70 companies worldwide among its carefully selected and vetted members. In November 2021, Actindo became the first Digital Operations Platform certified by the MACH Alliance, making it one of the most advanced providers in the field.
Seven-Digit Investment from Round2 Capital
In January 2023, Actindo secured a seven-digit funding from European revenue-based finance and growth equity fund, Round2 Capital. The previously self-funded company with a 14-year history will use the fresh capital to expand its award-winning MACH-based product offering for enterprises, further strengthen its international market position and grow its partner network without having to divest shares. Revenue-Based Financing is a simple, transparent and flexible financing tool for growth-stage companies, offering non-dilutive financing against revenue share up to a pre-defined cap.
"The Actindo team has done an incredible job over the past few years, innovating the product, building an impressive customer base, and establishing themselves as a fixture in the ecosystem. We now look forward to helping them launch the next phase of the company's growth," said Stefan Nagel, Managing Partner at Round2.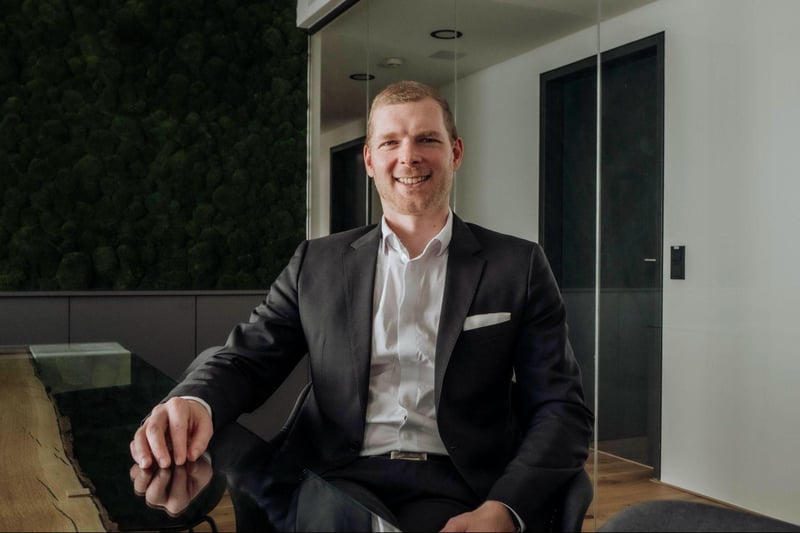 Stefan Nagel, Managing Partner at Round2 Capital © Markus Schlögl Download
Company Information: Actindo
Actindo was founded in 2007 by Patrick Prasse and Boris Krstic in Ismaning near Munich, where it is headquartered, and today employs 80 people in Munich and additional offices in Cologne, Dubai and Shenyang. The company enjoys the trust of leading global companies such as Nintendo of Europe, Mondelez, Kapten & Son, EDEKA, TANITA, Braun Büffel, Campione, and many more.
It is the first company to be certified by MACH Alliance in the Digital Operations Platform area. As a commerce operating system, it gives brands, retailers and manufacturers the ability to orchestrate any front-end, back-end or legacy system. This allows them to leverage their data, accelerate workflows and automate processes across systems, touchpoints, databases, data warehouses, and AI solutions. Legacy IT can be seamlessly integrated to flexibly and quickly grow and modernize systems at little cost. www.actindo.com
Company Information: Round2 Capital Partners
Round2 Capital is a fast-growing European investment firm with €115 million under its management. The Vienna-based company is a strong partner for European scale-ups and companies with digital and sustainable business models. Since its founding in 2017, Round2 Capital has been pioneering revenue-based finance in Europe and is active in several European countries, with a focus on Germany, Switzerland, Austria, and the Nordic countries. To date, Round2 Capital has invested in more than 26 different companies. www.round2cap.com
If you have any questions or would like to request an interview, please do not hesitate to contact us at marketing@actindo.com.