- MACH-certified solution will act as a central data hub and intelligent process automation platform to streamline the online shopping experience -
​​​ALDI E-Commerce GmbH & Co. KG (AEC), a joint venture of ALDI Nord and ALDI SÜD, has chosen cloud ERP pioneer Actindo to develop a central Digital Operations Platform (DOP) to further optimise the German "ALDI ​​ONLINESHOP". The MACH-certified solution provides a central operating system for processes, data and order management in digital commerce and acts as a central ​​Product Information Management (PIM) system ​​for the preparation and syndication of product data.

Want more articles like this? Sign up for Actindo's weekly newsletter:


Digital Unification
The joint venture AEC was created by the leading German retailers ALDI Nord and ALDI SÜD ​to offer customers a perfect shopping not only in their stores but also online. After the initial launch of the German "ALDI ONLINESHOP, the company now wants to elevate the shop the next level by further optimising customer experience and better meeting current and future requirements.
Actindo, with its broad digital commerce ecosystem and partner of leading ERP vendors, was perfectly positioned to understand AEC's requirements and provide a compelling solution. The MACH-certified Actindo Core1 Digital Operations Platform provides AEC with a central hub for managing and operating business processes. It streamlines and automates digital business processes to deliver an outstanding digital experience and enable internal data sharing across the company. The platform enables AEC to manage a consistent customer experience and multiple commerce vendors while navigating data, microservices and functions between the online shop platform and AEC's IT landscape effortlessly.
"Think of our DOP as the modern, composable, and future-proof version of ERP," explains Boris Krstic, Co-Founder and CEO of Actindo. "This agile and adaptable platform enables us to help our customers launch new digital strategies at lightning speed, based on any frontend, backend or legacy system."
To improve operational efficiency, Actindo Core1 offers an additional monitoring environment for holistic observation and visualization of all back-end processes in digital commerce. Therefore, it comprises a central data hub with process automation and e-commerce ERP functions. Actindo enables data orchestration for inventory management and is highly scalable for processing large amounts of data. This scalability and adaptability can shorten implementation times and lower operational costs.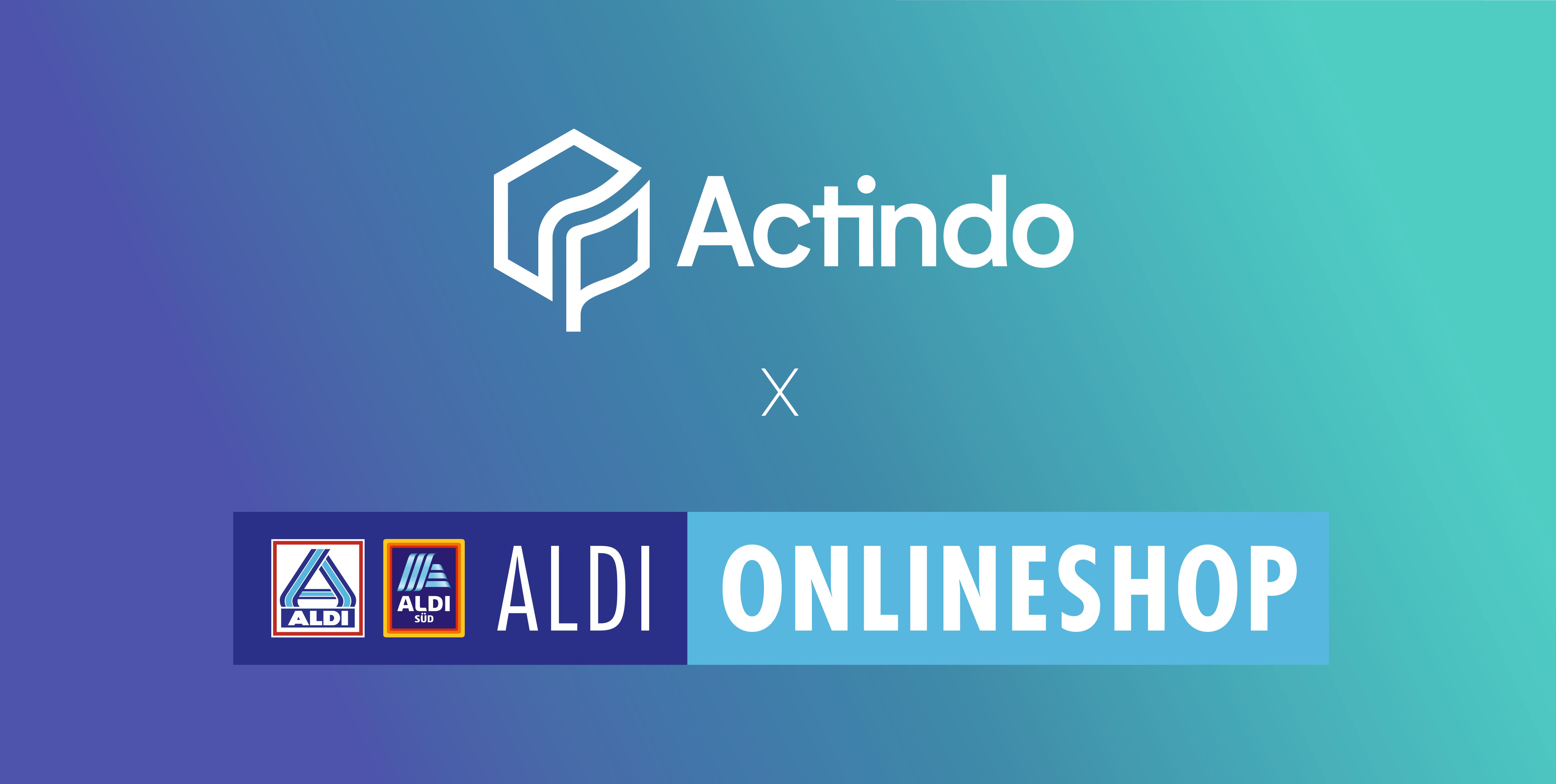 ​​​AEC has chosen cloud ERP pioneer Actindo to implement a central Digital Operations Platform (DOP) that manages the major processes of the German "ALDI ONLINESHOP" and enables AEC to exchange data within the company.
About ALDI E-Commerce GmbH & Co. KG
​​​​​ALDI takes off online! ALDI has been writing success stories in stationary retail for more than 110 years. ALDI wants to build on this success and further expand its ALDI online store. As the inventor of the discount, ALDI's goal is to make shopping as easy and seamlessly as possible. The development and expansion of the ALDI online shop will play a key role in achieving this goal. Customers can save time and money by conveniently shopping online at www.aldi-onlineshop.de.
About Actindo
Actindo is a global leader and pioneer in DOP & ERP with more than 15 years of expertise in the market. The Actindo Digital Operations Platform (DOP) brings the building blocks of composable commerce together to transform, streamline and unify any digital business model. The API-first and MACH-certified technology features built-in data orchestration and distributed order management that helps brands and retailers to easily extend the platform, integrate legacy IT and deliver an outstanding digital experience across all channels. Renowned enterprise companies that rely on Actindo include Nintendo of Europe, BMW, Kapten & Son, ALDI ONLINESHOP & tesa. Actindo is headquartered in Munich with further offices in Cologne, Copenhagen, New York, Shenyang, and Dubai.
Contact
Actindo AG
Carl-Zeiss-Ring 15
85737 Ismaning
Email: ActindoPR@actindo.com
Telephone: +49 (0)89 89067350
Press contact
Publitek GmbH
Julia Wolff
Bremer Straße 6
21244 Buchholz
Email: julia.wolff@publitek.com
Telephone: +49 (0)4181 968098-18