Maria is a content manager at Actindo and writes on her favorite topics about software, tools and technological change. As a tech enthusiast, she aims to make digital transformation simple to understand.
E-commerce is becoming more complex and demanding every day. It's not always easy to keep track of current developments. One thing is clear however: artificial intelligence will fundamentally change the rules of the game in e-commerce. In addition, marketplaces and consumer demand for more sustainability in online retail are also having a significant impact on the business strategies of retailers, brands and manufacturers.

We recently spoke with Katharina Caracciolo, who is Strategic Partner Manager DACH at ChannelEngine and a true expert in e-commerce and online marketplaces. In our latest expert interview, she explores the key trends and opportunities in digital commerce and offers practical tips for anyone looking to take a composable commerce approach.
About Katharina Caracciolo
With a deep passion for e-commerce and a talent for cultivating valuable partnerships, Katharina plays a pivotal role in fostering joint success. Her main focus is to build enduring relationships with key partners by leveraging her industry expertise and innovative thinking and drive success for both ChannelEngine and its partners.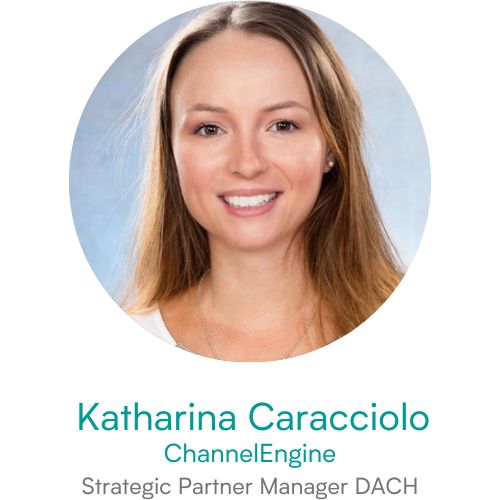 Can you give us a brief overview of ChannelEngine?
"ChannelEngine is all about helping brands and retailers expand their horizons in the world of ecommerce. We open doors to new markets and sales opportunities. Our Marketplace Management Suite is like the nerve center, linking your internal systems with a wide range of digital sales channels.

"Our customers quite often highlight how user-friendly it is and how much easier our platform has made their growth in channels and international sales. Plus, it smoothly integrates into your existing systems while providing valuable insights. With ChannelEngine, you can connect with millions of potential customers and tap into a network of partners to boost your sales on marketplaces worldwide."
What trends do you see in e-commerce and how is ChannelEngine adapting to them?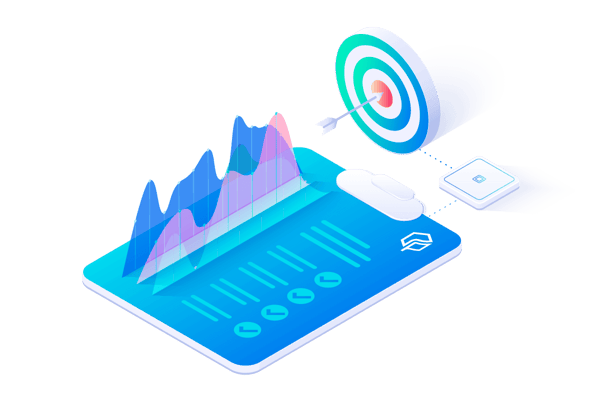 "We're right in the midst of some thrilling ecommerce trends, and two big ones are artificial intelligence (AI) and sustainability. These trends align perfectly with how e-commerce is evolving towards a more adaptable and composable approach.

"AI is all about adding that personal touch and efficiency to everything. We've eagerly jumped on board this train to step up our game in serving our clients. Take our AI feature, for example. When you're putting together virtual product bundles, it's like having a creative partner. Our AI suggests catchy titles and descriptions, making the whole process faster and more efficient.

"Sustainability is another major focus. Big players like eBay and Refurbed are leading the charge, and we're right there with them. It's not just about following trends; it's about actively taking part in this shift towards composable commerce, where adaptability and sustainability go hand in hand."
How does ChannelEngine support successful composable commerce?
"Composable commerce is known for its 'API-first' strategy to integrate various components. This ensures that each element functions cohesively, so that end-users have a consistent and cohesive experience. A composable commerce approach requires flexibility from a multi-channel e-commerce platform like ChannelEngine.
"And that is exactly one of our core capabilities. We can seamlessly integrate with a variety of third-party systems and services using one of our robust APIs or ready-made plugins. This way, you can easily work with your desired ecommerce solutions from a centralized platform."
Have you seen a successful example of composable commerce or a unified commerce approach lately?
"One exciting aspect of composable commerce is its adaptability to various business needs. An excellent example would be a fashion retailer leveraging composable commerce to choose the best solutions for their inventory management, payment processing, and order fulfillment, allowing them to swiftly respond to shifting market dynamics. This flexibility and agility enable businesses to stay competitive and better meet customer demands."
What's your advice for retailers looking to adopt a composable approach?
"Retailers considering a composable approach should focus on a few key strategies. Firstly, identify your core needs and specific business requirements. Determine which aspects of your ecommerce operations would benefit most from a modular and customizable approach.
"Next, research potential solutions and partner with providers that offer the flexibility and integration capabilities your business needs. Make sure they provide robust APIs and support for third-party integrations. Start small and experiment with integrating individual components before making significant changes. This allows you to fine-tune your approach and ensure it aligns with your objectives.
"As your business grows, be prepared to scale your composable commerce setup. Continuously evaluate your technology stack and adapt it to evolving market trends and customer preferences. Finally, keep a close watch on industry trends and emerging technologies. Composable commerce is all about adaptability, so staying informed will help you make the right choices as you evolve your ecommerce strategy."
---------------------
Don't miss our recent Digital Synergy Session episode with Katharina Caracciolo for more practical insights.