Maria is a content manager at Actindo and writes on her favorite topics about software, tools and technological change. As a tech enthusiast, she aims to make digital transformation simple to understand.
In the rapidly changing landscape of composable commerce, staying ahead of trends is essential. Carolin Schwarz, partner manager at GREYHOUND Software, delves into the transformative power of customer service automation platforms, the potential of AI, and her perspective on upcoming e-commerce trends.

She also shares her go-to sources for keeping abreast of the latest industry developments, and gives valuable insights for retailers venturing into composable commerce.
About Carolin Schwarz
Carolin Schwarz has been deeply involved in e-commerce for over 15 years and is a partner manager with heart and soul. She is extensively networked within the industry and is actively expanding the ecosystem at GREYHOUND Software, a leading customer service software manufacturer. Additionally, she handles the company's corporate communications.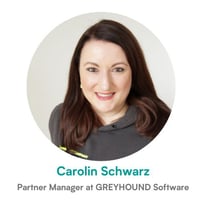 Sign up for Actindo's weekly newsletter:
Can you give us a brief overview of GREYHOUND?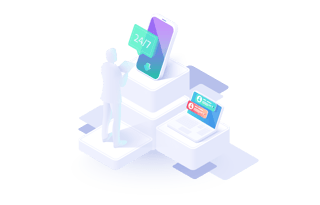 "GREYHOUND assists small and medium-sized businesses in optimizing and automating their daily customer service tasks. Pre-installed workflows and processes facilitate teamwork and provide an overview of all communications. Regardless of whether inquiries are made via contact forms, marketplaces, e-mail, telephone, or chat: Everything lands centrally at GREYHOUND. Thanks to bots, customer service is available around the clock, just like the store.

"In addition to the ticket system for customer service, GREYHOUND offers a document and workflow management system. This means that invoice approvals, for example, end up directly with the right processor. Combined bot systems ensure 24/7 customer service availability. Additionally, GREYHOUND offers a comprehensive document and workflow management system. GREYHOUND is 100% DSGVO-compliant: All data is hosted exclusively in Germany."
How
do
you
think
customer
expectations
will
impact
the
development
of
customer
service
in
e-commerce
?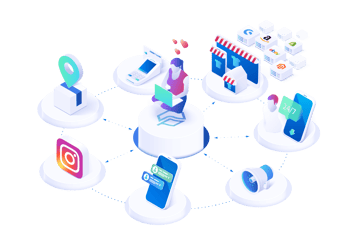 "Today's customers expect multichannel support and ideally 24/7 availability. Many e-commerce entrepreneurs are unable to meet this demand due to a lack of specialists or financial reasons. GREYHOUND offers a solution, meeting these expectations through intelligent automation.

"Thanks to new, AI-supported automation features, bots can be created for common chat and messenger channels. E-commerce customer service is thus available day & night. Incoming requests are assigned to the right teams through recognition by language or topic.

"This automation, combined with connectivity to OpenAI, enables responses to be generated in the right tone of voice, making customer service more efficient."
Can you share a success story of a customer who used GREYHOUND to enhance their Unified Commerce?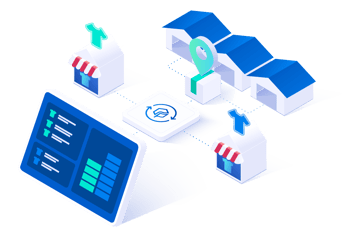 "Many of our customers achieve enormous improvements in their daily business with GREYHOUND. Communication from various sales channels is consolidated in one interface, streamlining the customer service process. This approach eliminates the need for multiple marketplace backends and ensures timely responses.

"Furthermore, GREYHOUND's translation function aids in internationalization and testing new marketplaces. Messages in different languages can be translated, responded to, and then translated back, ensuring seamless communication across all channels."
What advice would you give to companies looking to adopt a Composable Commerce approach and are just starting out?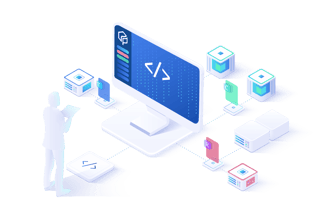 "Many are tempted to seek an all-in-one e-commerce solution. However, these often lack the depth of features required for scalable business operations. I advocate for the Composable Commerce approach, tailoring solutions to a company's specific needs.

"At GREYHOUND Software, we prioritize helping customers easily set up their preferred architecture with numerous integrations. Consolidating communication in our interface ensures that employees provide valuable feedback to end customers, having all necessary information at their fingertips."
Which individuals or sources do you follow to stay updated on Composable Commerce and MACH architecture?
"LinkedIn is my go-to source, which I consult multiple times daily. I strive to follow all pertinent e-commerce software solutions to remain updated. Actindo offers invaluable insights into Composable Commerce. Other notable mentions include Hagen Meischner from Bloomreach, Colin from Patchworks, and the MACH Alliance account."
------------------------
Want more insights? GREYHOUND joined us for our first episode of our new video series, called Digital Synergy Sessions. You can watch the video here.