James is a veteran tech writer, having previously covered the global telecoms & media landscape for nearly a decade. In his downtime, he enjoys all manner of outdoor sports, cooking and learning German.
The MACH Alliance just wrapped up its big annual gathering in Amsterdam, covering a wide range of topics from AI to sustainability and API-first ERPs, as well as the MACH Impact Awards, the launch of a Women in MACH mentorship program, and more besides.
Throughout the two-day event (June 13/14, 2023), all conversations centred around technology that is MACH, i.e. Microservices-based, API-first, Cloud-native and Headless. An impressive array of beloved brands were present, including The Lego Group, ASICS and Rapha.
Sign up for our weekly newsletter: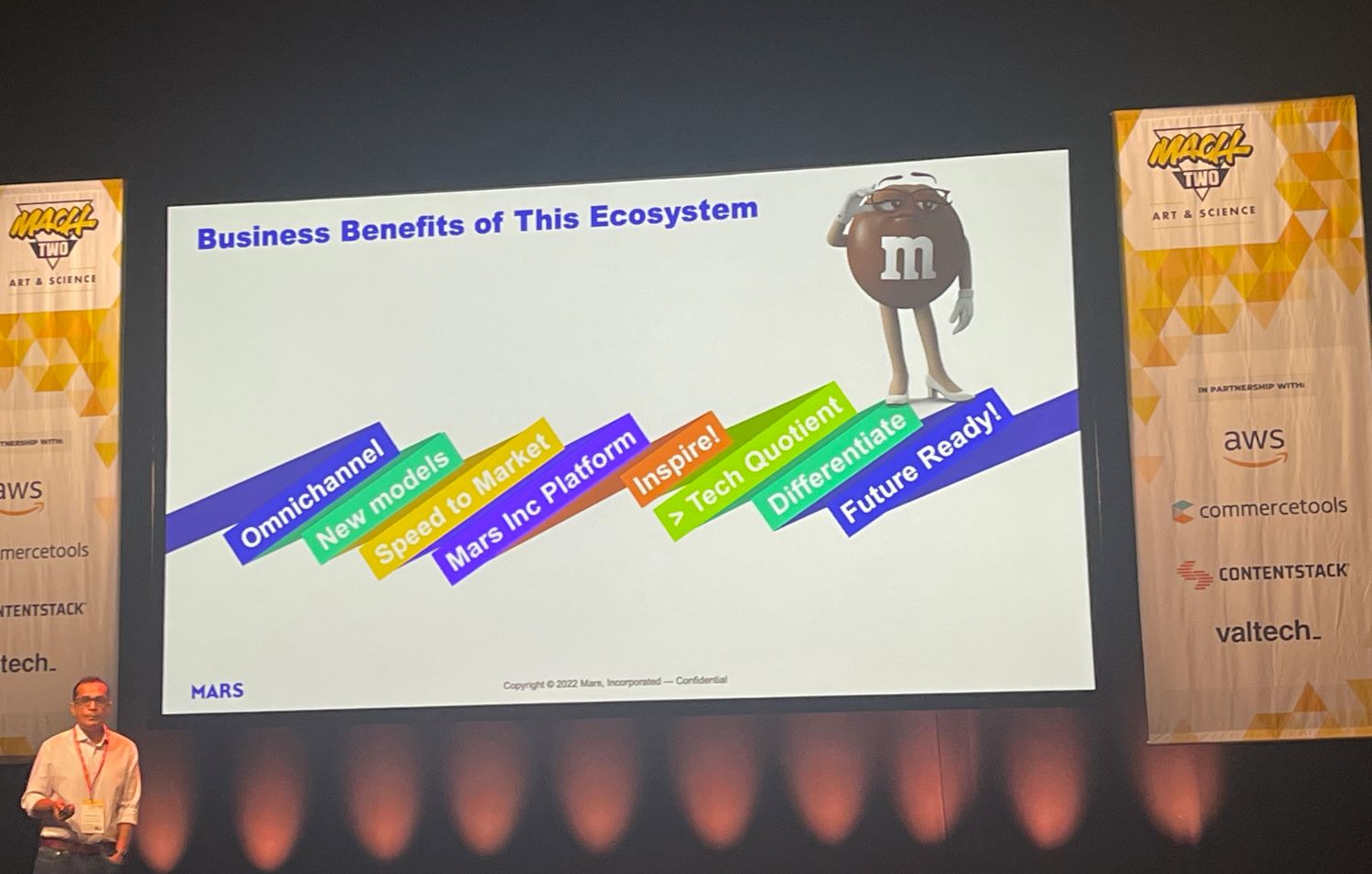 Balakrishnan Subramanian, VP Digital Demand at MARS (Image: Boris Krstic)
Attendees heard from speakers including: Tilman Galler, Associate Partner at OhrConsulting, who predicted that "ERP decoupling is the next big thing" (learn more about this topic); Balakrishnan Subramanian, VP Digital Demand at MARS (above), who spoke on the topic of AI-first enterprises and D2C; and many more.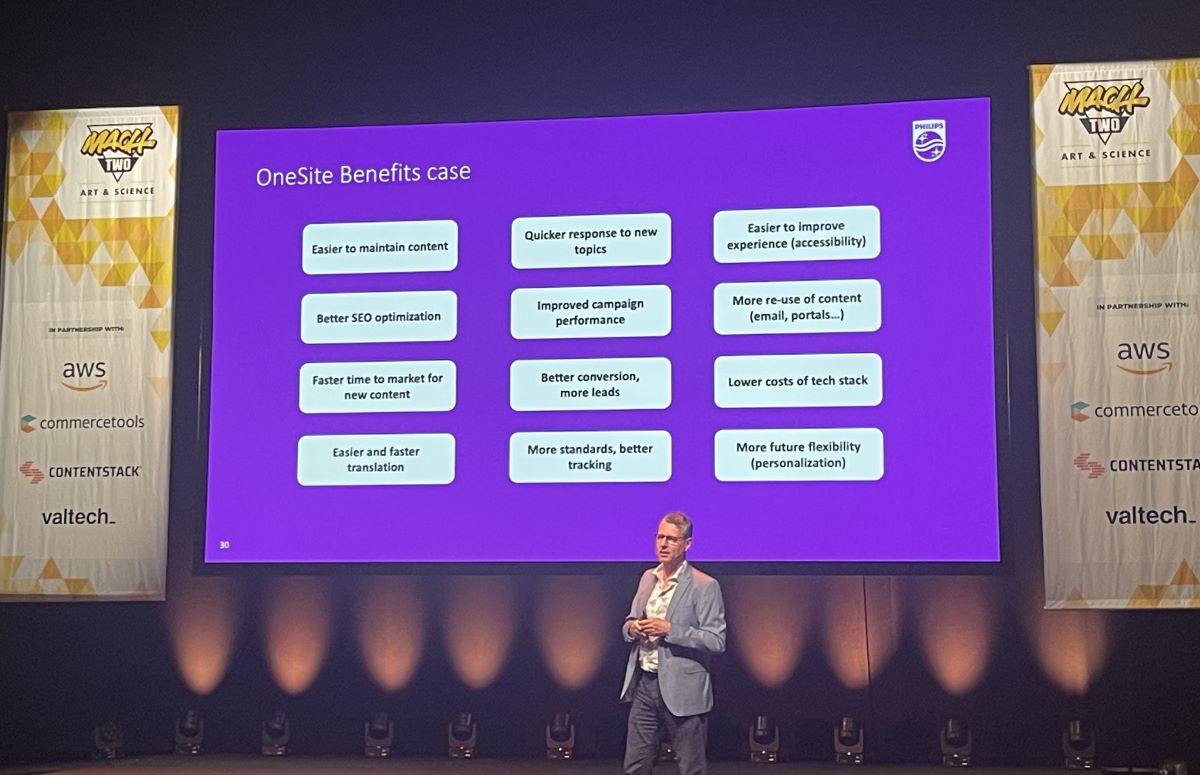 Hans Notenboom discusses the benefits for Philips of MACH (Image: Boris Krstic)
Hans Notenboom from Philips (above) discussed how Net Promoter Score has driven the consumer electronics giant to adopt new API-driven technologies, and outlined the benefits of a MACH-based "OneSite" approach.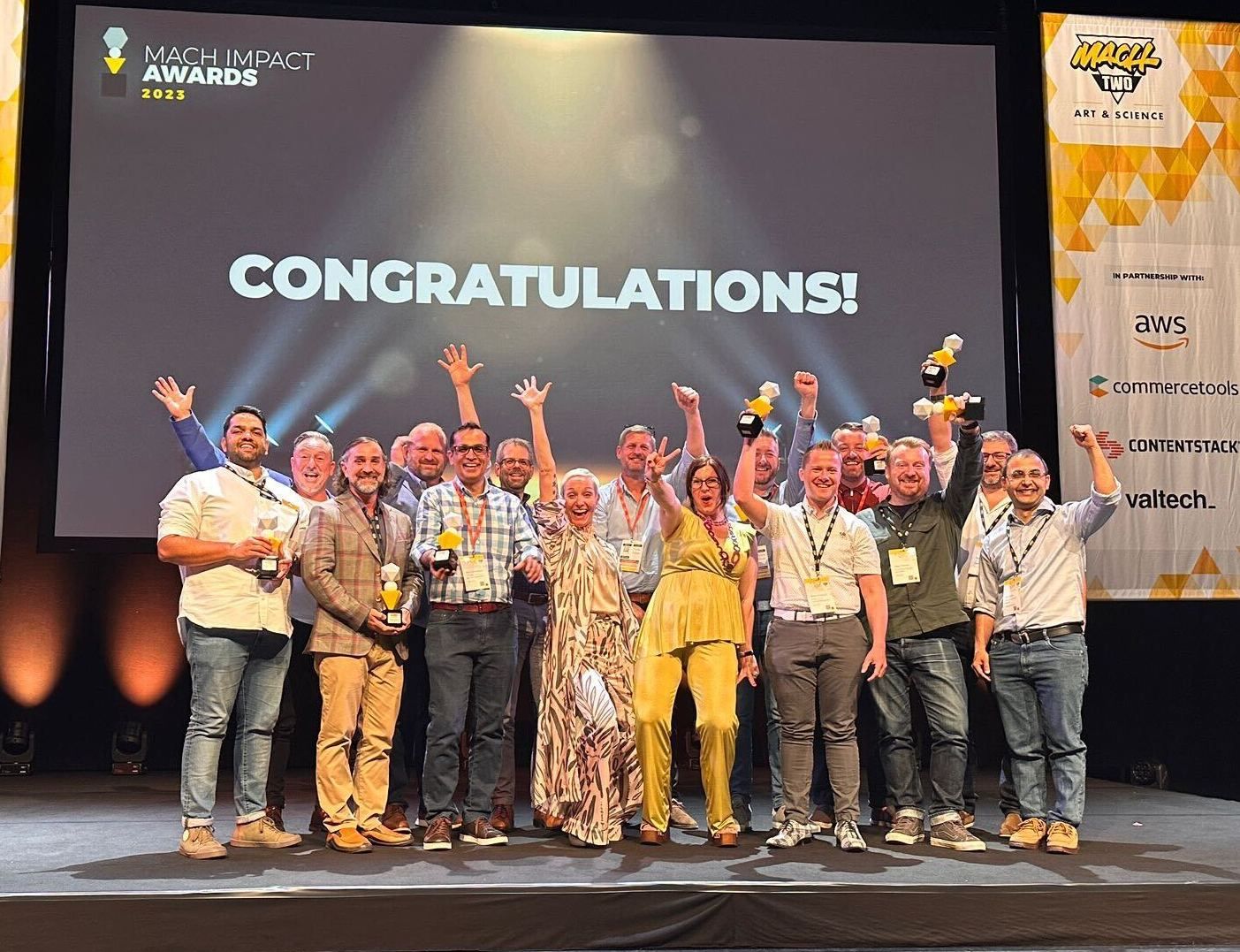 The MACH Impact Awards were held in the evening of Day 1, and brought nine winners, among them John Lewis Partnership (Best Retail Project), WWF (Best Overall Change Project), and menswear retailer Paul Smith (Best Digital Experience). For the full list of winners, head here.
Finally, a new Women in MACH mentorship program was launched at the event, featuring 100 professionals from across the tech industry who are active in MACH technology. Together, they co-authored a manifesto for equality.
Thanks to the MACH Alliance for organizing a great gathering, and see you all at the next one!