Maria is a content manager at Actindo and writes on her favorite topics about software, tools and technological change. As a tech enthusiast, she aims to make digital transformation simple to understand.
The e-commerce industry is constantly evolving, presenting brands and manufacturers with new challenges as they adapt, expand and manage various sales channels. The direct-to-consumer (D2C) approach plays a vital role in this, enabling manufacturers to sell products directly to their end customers.

However, first they must meet various challenges, from establishing an e-commerce infrastructure to introducing new touchpoints and channels. Read on to discover the opportunities that direct-to-customer offers companies, and learn how to implement direct sales successfully.
Sign up for our weekly newsletter:
High Potential: Half of Consumers Purchase Directly from Manufacturers
The global e-commerce industry is experiencing long-term growth, with the share of e-commerce in global retail sales projected to increase from 14.1 percent in 2019 to 22 percent in 2023.
Furthermore, according to a study by Statista, worldwide e-commerce revenue is expected to grow by a total of 54 percent between 2023 and 2027. This upward trend in e-commerce presents companies with new opportunities for revenue growth if utilized correctly.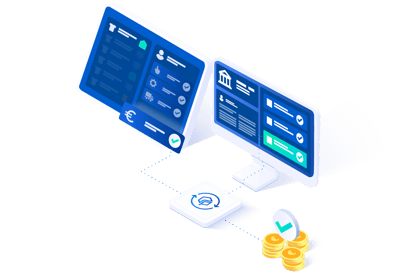 The statistics speak volumes: In Germany alone, half of consumers currently make direct purchases from manufacturers.
Among the age group of 18 to 29, two-thirds prefer the direct distribution channel, as revealed by a study conducted by ECC Köln. However, this requires manufacturers to provide the necessary infrastructure, such as an online shop for end customers.
Many manufacturers have already recognized this immense potential. In 2022, a third of German manufacturers generated between 50 and 74 percent of their total revenue through direct sales to end customers, according to the study.
Drivers, Benefits and Challenges of the D2C Model
Digital transformation acts as a primary catalyst for D2C commerce. Through e-commerce platforms, social media, and digital marketing strategies, manufacturers can now establish a sustainable online presence, effectively marketing their products directly to end customers. Technological advancements, such as improved payment processing and logistics, further facilitate the D2C approach.

The advantages of direct-to-consumer include:
Enhanced profit margins through the elimination of intermediaries

Opportunity for personalized brand experiences, fostering stronger brand loyalty

Access to extensive data on all business processes for data-driven decision-making

Increased brand control, including control over distribution processes and pricing

Reduced dependence on retailers

Quicker time-to-market for proprietary products

Swift and direct feedback on proprietary products
Nevertheless, implementing a D2C strategy also presents challenges for manufacturers, such as:
Establishing an e-commerce infrastructure
Managing warehousing and shipping processes
Introducing new revenue-generating touchpoints and channels (e.g., their own online store, the Amazon Marketplace, niche marketplaces, social networks, and mobile devices)
Creating an engaging online customer experience that aligns with brand identity
A Successful D2C Strategy Operates Close to the Customer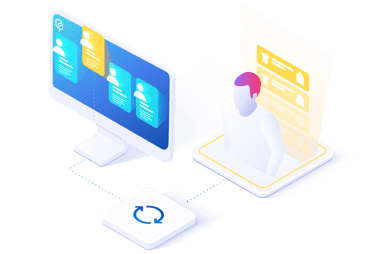 At the core of a successful D2C sales strategy lies the ability to provide an exceptional customer experience. Modern consumers have high expectations, desiring user-friendly shopping experiences, fast deliveries, hassle-free returns, and effective customer service.

Manufacturers who can achieve consistent and personalized interactions with end consumers can gain a competitive edge over their rivals.

Today's e-commerce landscape involves complex and non-linear customer journeys, influenced by numerous channels, devices, and touchpoints, all interconnected. Ensuring a consistent brand identity and maintaining high standards across all touchpoints becomes a challenge. The aim is to boost brand loyalty and revenue through personalized offers and loyalty programs.

Meeting these objectives requires manufacturers to have a well-planned technical infrastructure and seamless orchestration of data and processes.
Examples: Manufacturers with Successful D2C E-commerce
An example of a successful implementation of a D2C sales channel is Braun Büffel, a premium German leather goods manufacturer, which partnered with Actindo in 2020 to embark on its digital transformation journey.

Within a few months, the manufacturer expanded and optimized its digital sales channels, resulting in substantial sales growth in the D2C segment, which now constitutes approximately 30 percent of its e-commerce sales. Recognizing its outstanding achievements, the project secured the first-place position in the Best Retail Award in September 2021.
>> Download the Braun Büffel success story! <<
Other examples of D2C brands include mattress manufacturers bett1.de and Emma, well-established retail brands like Esprit and Nike, as well as organic muesli producer MyMuesli. For further insights into successful digital transformation implementation by companies, explore our whitepaper Making Legacy IT Fit for the Future with a Digital Operations Platform.
Composable Commerce and MACH as Essential Technical Foundations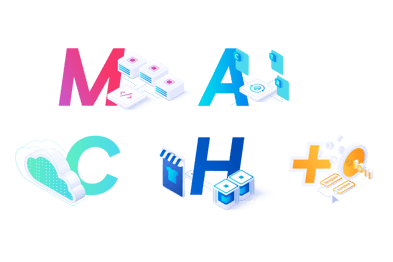 A thriving digital D2C strategy places substantial demands on the underlying IT infrastructure. This is precisely where Composable Commerce and MACH architecture can help.

Instead of relying on monolithic, all-in-one e-commerce platforms, the Composable Commerce approach embraces a "best of breed" infrastructure, integrating various vendors and solutions that can be finely tailored to suit a company's specific requirements.

This approach allows providers to use the most suitable solution for each aspect, addressing the complexity of digital commerce. Furthermore, individual components can be easily replaced to adapt quickly and flexibly to a dynamic environment.

The technical foundation for this concept lies in the MACH architecture (Microservices, API-first, Cloud-native, and Headless). This architecture ensures seamless integration of different providers and solutions into a cohesive system, enabling efficient communication and collaboration among all components.

Integrate Your D2C Strategy with Actindo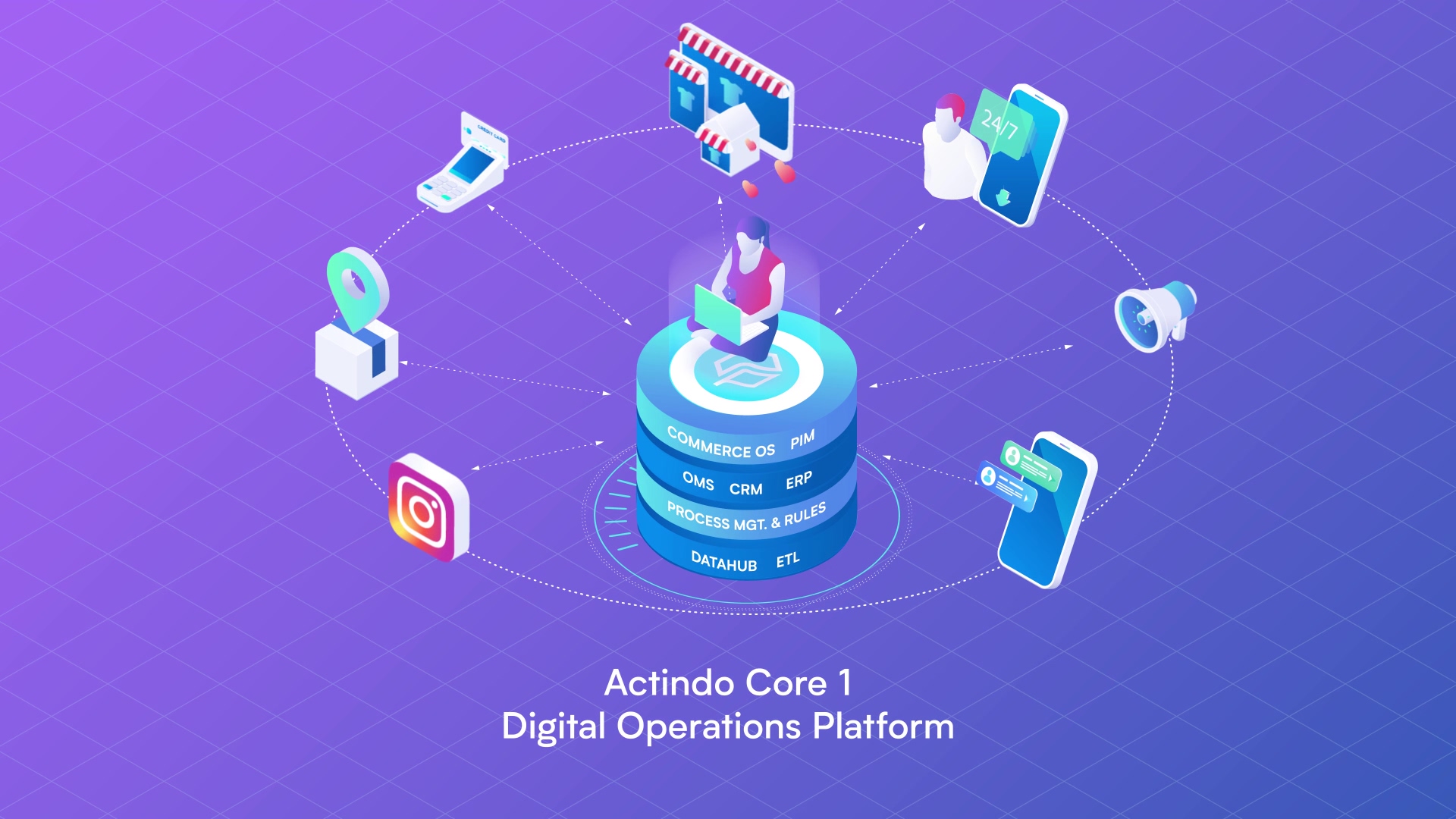 Do you want to future-proof your company and unlock new revenue opportunities through D2C?

As a member of the MACH Alliance, Actindo offers future-proofed IT infrastructure to effectively implement a D2C approach. The Actindo Core1 platform provides a flexible and scalable software architecture that dynamically adapts to your specific business needs.
With the integrated omni-channel module, you can effortlessly connect your online store and other platforms like Amazon, Zalando, and Otto directly to the platform. The PIM (Product Information Management) module ensures that all marketplaces are automatically supplied with up-to-date product data.

Actindo serves as the central orchestrator and automator, acting as the brain of your Composable Commerce architecture. It seamlessly handles critical business processes and data flows, guaranteeing smooth order management and more.

Moreover, Actindo enables the integration of your existing legacy IT systems, such as SAP, into your new IT landscape for D2C channels. This allows for fast, step-by-step modernization of your systems.
Would you like to know more about the Actindo Core1 platform? Our experts are happy to provide you with comprehensive guidance!