Maria is a content manager at Actindo and writes on her favorite topics about software, tools and technological change. As a tech enthusiast, she aims to make digital transformation simple to understand.
Providing a positive post-purchase experience is critical if you want to make your customers happy, and return to buy more. Let's look at how how brands, retailers and manufacturers can improve their post-purchase experience, with six practical tips for companies of all sizes and stages.
Many brands, retailers and manufacturers have one central goal in e-commerce: acquiring new customers. But what do you do after the purchase? Simply wait and hope that a new buyer will come along? Studies show that retaining your existing customers is much more cost-effective than going out and acquiring new ones (the Harvard Business Review estimates between five and 25 times cheaper, depending on industry).

And of course, the customer journey does not end with the purchase. In fact, we at Actindo claim that only then does the decisive phase of the customer journey begin.

During the post-purchase experience - specifically the time between when the customer places an online order and when the product arrives - store operators have the opportunity to build on the customer relationship and strengthen customer loyalty to the brand.

A study by Invesp shows that an existing buyer is 60 to 70 percent likely to buy again, while the conversion rate of new customers is only 5 to 20 percent. The cost of acquiring a new customer is also five times higher than retaining an existing one.

Despite the enormous potential, many online retailers neglect this crucial phase in the purchasing process, and an "experience gap" is created between the conclusion of the purchase and the arrival of the goods.
Want more articles like this? Sign up for Actindo's weekly newsletter:
What Is the Post-Purchase Experience?
The term "post-purchase experience" refers to all activities and touchpoints you have with a customer after they complete a purchase.

This includes order confirmation, shipping, customer service, returns, and even communication. The goal of the post-purchase experience is to continue to build and maintain the customer relationship after the purchase.
Why Is the Post-Purchase Experience So Important?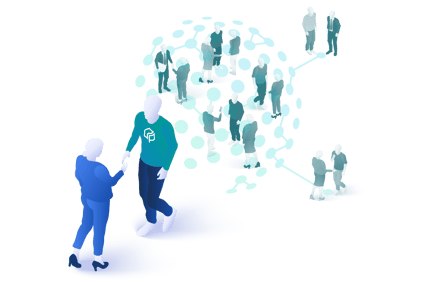 The post-purchase experience is one of the most critical phases in the buying process.
It's where promises previously made to the customer are delivered... or not. It decides customer satisfaction, and will either turn new customers into loyal customers and advocates, or lose them forever.

53 percent of buyers even consider this phase to be the most emotional part of the customer journey, according to parcelLab. Similarly, a study by Voxco found that 25 percent of all customers tend to repurchase when online retailers remember previous orders and personalize the customer journey. They even spend 30 percent more than a new customer does.

What's more, in today's competitive landscape, a great post-purchase experience can become the key differentiator from your competitors.
Platforms such as Instagram and TikTok now create their own experiences, and are changing the way the customer feels "looked after" following a purchase. Over 130 million users click on shopping posts on Instagram each month and 46% of users have purchased items through Instagram checkout.

But how can this emotional moment, when the customer is looking forward to the product and can hardly wait for it to arrive, be improved? What specific strategies and tactics can be implemented? Let's dig in.
6 Strategies for Turning New Customers into Repeat Business
From personalized campaigns to technical set-ups, there are a number of proven methods you can use to improve the post-purchase experience and retain new customers, across a number of channels. Let's take a look.
1. Fast Delivery
After the purchase, things should move quickly, because it can't be fast enough for your customers until delivery. Therefore, strive for efficient order processing and fast shipping of the goods.

Generally speaking, speed is of the essence in online commerce. This applies to both delivery times and customer support requests. Show your customers that you value them by responding quickly.

Actindo tip: An IT architecture such as Actindo Core1, which offers comprehensive fulfillment for online retail, automates workflows and therefore saves an enormous amount of time in order processing and shipping.
2. Current Delivery Information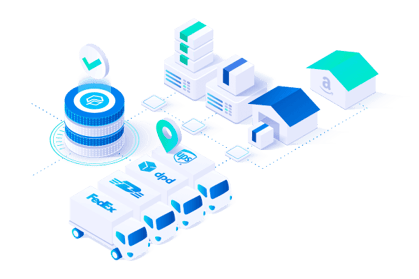 According to Voxco's consumer study, 64 percent of all shoppers consider delivery status notifications important. If online retailers inform their clientele about estimated delivery times, there is also a 74 percent chance of repeat purchases. That's huge.

But things can go wrong right from the moment you hand over the package to a logistics provider. Delayed, missing or damaged parcels can have a negative impact on trust in your company. This is because customers predominantly associate parcel delivery with your company, and frustration is primarily directed at you as an online retailer.
>> Find out more about current trends in e-commerce logistics in our exclusive interview with VCE Solutions. <<

By proactively communicating with their customers, retailers regain some control in the shipping process. To improve the last mile, you should provide information about all steps. To do so, consider the following tips:

Make sure your customers receive accurate status updates on orders. In addition to shipment notifications by mail, it shoul also be possible to provide package tracking.
Include an estimated delivery date in the order confirmation.
Communicate key status updates: Information when the package leaves the warehouse, expected delivery date, delivery details or confirmation of return receipt.
Be as proactive and accommodating as possible in the event of any delivery delays or difficulties.
Actindo tip: Using your own tracking page, product recommendations can be used to cross-sell other products, and you can bring your customers back to your store.

German supermarket chain Lidl uses real-time information: customers receive personalized e-mails about the order status and the current location of the package. With this proactive approach, the company creates an average of 2.7 additional touch points with its customers for each order, and 85 percent of email recipients returned to the web store.
3. Chatbots and Automated Emails in Customer Service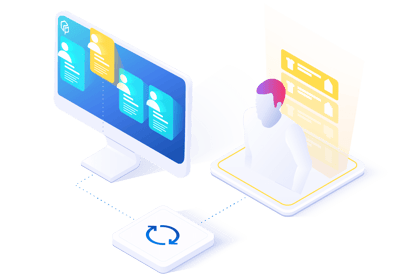 An accessible service hotline and a fast e-mail service are essential components in digital commerce. Live chats and chatbots have also become standard and make customer service available around the clock.
This can be used to create automated responses and thus minimize the support workload. At the same time, inquiries are pre-sorted in order to forward your customers for personal consultation.

Actindo tip 1: Strive for a quick response, but no later than 24 hours. Caroline Schwarz, Partner Manager at GREYHOUND Software, reveals how to optimize your customer service with the help of artificial intelligence in our exclusive expert interview.

Actindo tip 2: Professional employees and efficiency are the most important part of good customer service. To be able to access customer data and order history at any time, online retailers should rely on a central DataHub with EDI function for collaborative data flows and real-time synchronization.
4. Create Seamless Omnichannel Experiences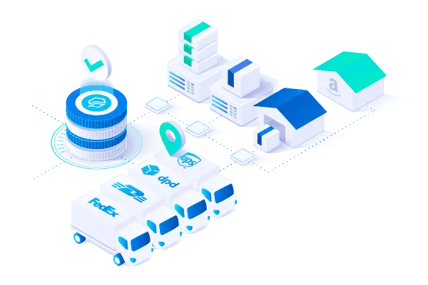 Every contact with your customers leaves an impression - and whether this is positive or negative is determined by the entire shopping experience.
This includes offering customer support and order information across all channels, which is optimized for every device.

And ensuring consistent brand communication, even after the purchase, to create a sense of continuity and trust among your customers.

Actindo tip: Make sure your customer journey is seamless throughout and that all touchpoints are consistent with your brand message. Learn how international and regional retailers and brands create seamless omnichannel experiences in our guide "18 effective omnichannel examples in e-commerce".
5. Obtain Customer Feedback at the Right Time
Customer reviews and feedback build trust and provide valuable insights that help you to better understand customer needs and improve your offering. It's therefore a good idea to send automated feedback and rating prompts to your customers that are as personalized and customized as possible.

Apple reseller Gravis was able to generate targeted customer feedback on platforms such as eKomi and Trusted Shops due to well-thought-out and timely communication around shipping. The result: Compared to the previous year, the number of store ratings increased by 127 percent.

Actindo tip: Is the product still on its way to the customer? Then don't ask for a review just yet! With marketing automation systems and rating tools, you can individually determine the time for the rating request.
6. Easy Handling of Shipments and Returns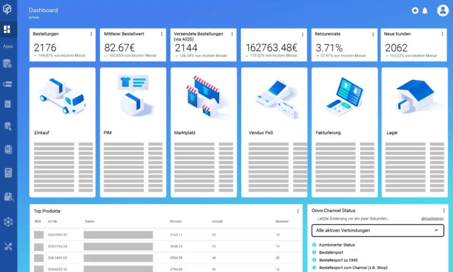 A straightforward returns process contributes to a positive post-purchase experience.
According to a study by Alaiko, 92 percent of shoppers would buy from an online store again if the returns process was smooth.

An integrated returns portal and a variety of return options, for example "Buy online, return in store", make the returns process easier for your customers.
Data and process control form the backbone of an effective post-sales customer experience. Accurate data enables informed decisions, while optimized processes increase both operational efficiency and customer satisfaction.
How Actindo Core1 Improves Post-Purchase Experiences
Many retailers have so far focused primarily on basic services such as an automated purchase confirmation email. However, modern technologies open up new possibilities to make the post-purchase experience a special experience for the customer.
Actindo helps you to optimize the post-purchase customer experience much further, thanks to our strengths in data integration and fulfillment significantly. Actindo's integrated Order Management and Shipping & Fulfillment modules ensure accurate processing of orders across all distribution channels. The DataHub with ETL technology also ensures smooth data exchange between various modules and external systems. This gives retailers a holistic overview of customer interactions, orders and inventory levels - across all channels.

As the world's most flexible digital operations platform, Core1 is compatible with a wide range of e-commerce applications, whether it's CRM software, shipping systems with trace functionality, or a customer support help desk solution. Based on the proven MACH architecture, our headless platform is able to scale easily and flexibly to meet your business needs.