Maria is a content manager at Actindo and writes on her favorite topics about software, tools and technological change. As a tech enthusiast, she aims to make digital transformation simple to understand.
Black Friday has become one of the most important days in the retail calendar. In 2022, global sales on Black Friday alone were a staggering 8.9 billion US dollars. For retailers and brands, it's the perfect opportunity to boost sales and successfully kick off the holiday shopping season. But during this hectic period, many businesses also face a number of technical and logistical challenges.

To best prepare you for this, we've summarized the five most common Black Friday nightmares, and show you how to overcome them effortlessly. From overwhelming website traffic to inventory issues and complex order orchestration, there are several pitfalls that can (and should) be avoided.
Want more articles like this? Sign up for Actindo's weekly newsletter:
What is Black Friday?
Black Friday is a retail shopping day originating in the USA, which traditionally takes place on the Friday after the US Thanksgiving holiday. On this day, brands and retailers offer numerous special offers and discounts on their products. Originally rooted in the technology sector, Black Friday has now expanded to every industry imaginable.

It marks the beginning of the holiday shopping season and often kicks off what is known as Cyber Week. Cyber Week is a week in which online retailers and e-commerce platforms offer daily changing deals and offers.
When is Black Friday 2023?
Black Friday 2023 falls on November 24. Black Week takes place the week after Black Friday, and Cyber Monday is on November 26.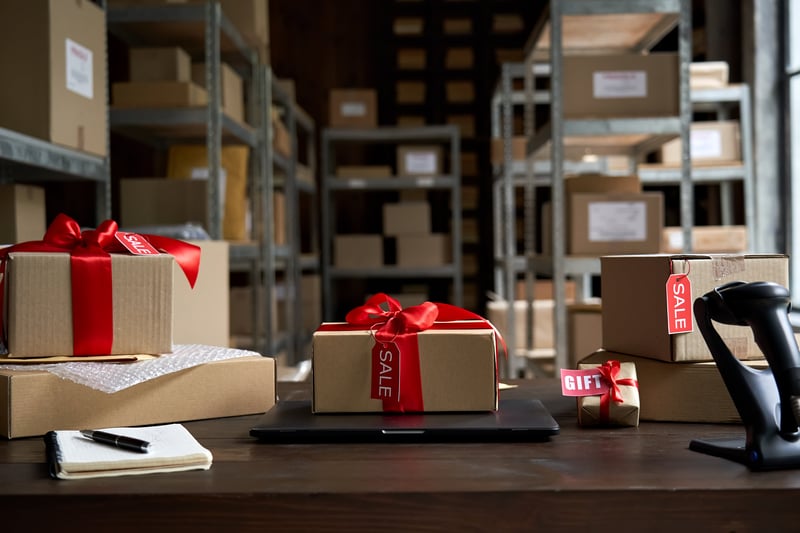 5 Black Friday Nightmares, and How to Prevent Them
OK, we've outlined what Black Friday is about, and pinned a date on it. Now let's look at some of the major problems you want to avoid as an online retailer:
Nightmare 1: System crashes with increased website traffic
During big events like Black Friday, many online stores can't handle the increased website traffic. 404 webpage error messages and slow loading speeds can have a significant impact on your business.
According to a study by the Aberdeen Group, a delay of just one second in loading the website results in an 11 percent reduction in page views, a 7 percent reduction in conversion rates, and a 16 percent reduction in customer satisfaction. In the worst case, the entire shopping process is disrupted and your customers migrate to the competition in frustration. Read more in our guide to improving the post-purchase experience.
Solution: Use a stable e-commerce platform designed for speed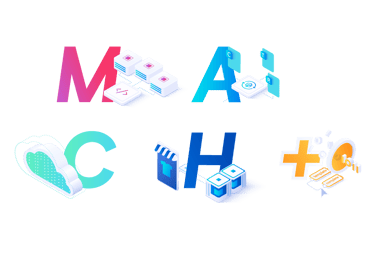 To ensure a seamless and reliable shopping experience on mobile devices and desktops, your entire IT infrastructure, including all connected systems, must be able to handle the increased traffic.
Or simply put, the best way to effectively manage website spikes is to have a scalable and powerful IT infrastructure.

The Actindo Core1 platform provides retailers and brands with an IT solution designed for speed and performance. It is based on the proven MACH architecture (Microservices, API-First, Cloud-native and Headless), which allows business processes to quickly adapt to increased market demands and manage data spikes.

For example, thanks to its collaboration with Actindo, the renowned German lifestyle brand Kapten & Son can confidently handle increased order and inventory volumes, even during peak periods such as Black Friday. Sales volume can be increased by up to 1,000 percent without compromising the customer experience.

>> Read the full Kapten & Son Case Study <<

Nightmare 2: Wrong decisions due to data silos
Empty shelves or overstocks are another nightmare for retailers and brands. Therefore, companies should carefully plan their inventories well before the start of the peak season.

Data silos can lead to costly wrong decisions in purchasing and production, in personnel planning and pricing policy. But only with reliable data can an accurate retrospective and a view of current trends be achieved.
Solution: Make data-based forecasts and decisions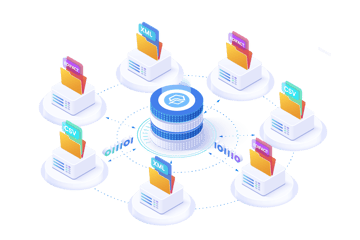 The DataHub with ETL function of Actindo Core1 is the central data hub of the DOP and consolidates all data from all sales channels in one place. In this way, you create a solid basis for sound decisions and optimize your business processes.

This also benefits your logistics: personnel and materials can be scheduled appropriately to deliver orders on time and meet customer requests for fast delivery.

>> Learn more about the benefits of EDI in e-commerce <<
Nightmare 3: Shortages and sell-out scenarios
Despite the best advance planning, products can quickly go out of stock. If they are not immediately marked as sold out, you will quickly alienate your customers.
If you also advertise sold-out products as Black Friday bargains, you are acting in an anti-competitive manner and may have to deliver them under certain circumstances. Keeping track of current inventory levels is especially difficult when you have multiple sales channels such as web stores, marketplaces and offline stores.
Solution: Reconcile inventories in real time
Retailers and brands should invest in a reliable warehouse management system with real-time insights. The Actindo Core1 Warehouse Management module is the central place to organize and monitor all warehouse processes.
This provides real-time visibility into inventory across all warehouses, so you always know exactly what products are available and where they are. Overstock and sell-out scenarios are now a thing of the past.
Nightmare 3: Manual and inefficient logistics processes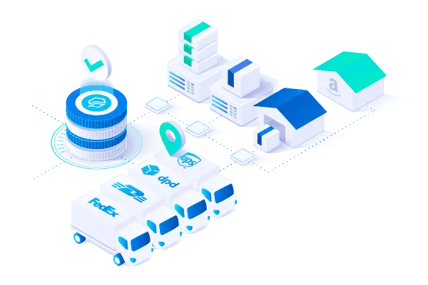 As order volumes increase, so do the demands on order management and logistics processes.
However, these requirements go beyond simply having stock in the right place at the right time. Retailers and brands face the challenge of processing orders error-free and efficiently.

In particular, manual and poorly organized logistics processes when handling large order volumes from their own online store and connected marketplaces lead to inefficient use of resources.
Solution: Automate Your workflows
To ensure that retailers meet the high expectations of their customers, all logistics processes should be automated as far as possible. After all, automated processes speed up shipping, prevent errors and free up valuable resources for other business areas.

Thanks to the Process Orchestration module of Actindo Core1, business processes can be created, controlled and monitored in just a few clicks. The automation of all workflows enables complete control over processes as well as fast and efficient troubleshooting.
In our exclusive expert interview, we talk to our partner VCE Solutions about current trends in e-commerce logistics.
Nightmare 5: Lack of customer service
During peak periods such as Cyber Week, not only do the demands on fulfillment increase, but also on customer service. The main issue here is how to deal with customer queries and problems in the right way.

One of the biggest challenges for customer service is access to up-to-date information on orders and customer data. If there is no information about the product or orders, customer service cannot handle the request appropriately. This leads to frustration and confusion for both the customer support team and customers.
Solution: Excellent customer service through real-time information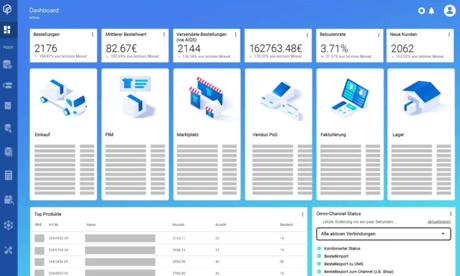 Collaborative data streams enable seamless omnichannel experiences and superior customer service across all channels.
With Actindo's Core1 Digital Operations Platform, customer support can get real-time status updates to always provide world-class support to your customers.

With the Order Management module, all sales, payment histories, invoices, and order and delivery information can be tracked in real time and managed in one central location. This allows all employees and departments, from warehouses to purchasing to accounting, to access a common source of information.
Avoid Black Friday mistakes with Actindo
During Black Friday and Cyber Week, retailers and brands should be especially agile. They need to be able to quickly implement new features, scale their systems, and optimize the customer experience. Composable Commerce and the MACH architecture give you the flexibility and speed you need to succeed in these busy times.

With these modern approaches, you'll be ready to tackle Black Friday and the holiday season with a competitive edge and provide a seamless shopping experience for your customers.

Ready to optimize your ecommerce strategy for Black Friday and the holiday season? Schedule a free consultation with our Actindo experts today.
"At Actindo, we've made it our mission to enable sophisticated transactional business models beyond retail, e-commerce, and desktop and to be responsible for driving and delivering the single point of truth for composable commerce and control customer-centric experiences in the unified commerce era."