Maria is a content manager at Actindo and writes on her favorite topics about software, tools and technological change. As a tech enthusiast, she aims to make digital transformation simple to understand.
It's an unavoidable fact that in today's world of omnichannel commerce, customer demands are rapidly changing - and companies must continuously adapt their customer journeys and capabilities as a result.
However, legacy Enterprise Resource Planning (ERP) solutions slow down retailers: they're difficult and expensive to adapt, and often cannot keep up with changing needs.
This is where a Digital Operations Platform (DOP) comes in. It simplifies operational processes, increases customer satisfaction and is highly flexible. Forrester even calls DOP "the new era of operations technology".
Let's look at how they help you stay competitive, and what other benefits they offer.
Sign up for our weekly newsletter:
From ERP to Digital Operations Platform
There are currently an average of 3.6 connected devices per person worldwide, according to Statista, and customers in the DACH region now typically require 20 touchpoints before conversion.
Most of these touchpoints are now digital: via websites, social media and sales platforms such as Amazon, eBay and co. But how do you know which products are successful on which channel, and whether additional platforms are worth investing in?
Add to this the significant challenges brought by omnichannel commerce: as complexity increases, so it becomes more difficult to manage all business processes and data streams efficiently and accurately. To get an idea of what we mean, check out our guide to the most compelling omnichannel examples in e-commerce.
Monolithic ERP systems are proving too rigid, too expensive to update and simply unsuitable for modern e-commerce. New platforms are needed to keep pace with the changing retail landscape.
The solution lies in a Digital Operations Platform - the heart of all business operations in a rapidly changing business environment.
What Is a Digital Operations Platform?
Similar to an ERP system, a Digital Operations Platform acts as a central hub for key operational processes such as order management, supply chain management, customer management and more.
However, DOPs are much better suited for today's e-commerce by consolidating data streams from all areas of the business, as well as using a modular software architecture.
To avoid extensive upgrades like a monolithic system, the design of a DOP is based on API-first architectures and microservices. This creates a flexible IT architecture that can be extended with so-called "best-of-breed" applications as needed. As a result, a DOP proves to be extremely adaptable in times of increased customer requirements.
>> Read our guide to Digital Operations Platforms <<
7 Benefits of a Digital Operations Platform
By enabling more efficient processes, seamless data integration and real-time insights, a Digital Operations Platform allows you to unleash the full potential of your business – in months, or even weeks!
Let's take a closer look at some most important benefits of a DOP:
1. Work More Efficiently, Achieve More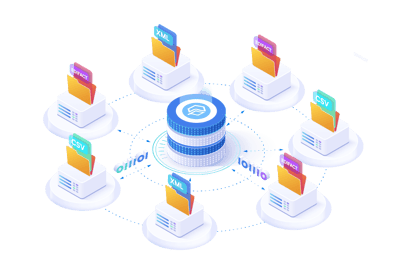 One key benefit is increased productivity across the enterprise.
Monoliths usually create rigid data silos. As a result, data must be painstakingly compiled and manually transferred to different systems, input errors occur, and companies are continually slowed down in their workflows.
This is exactly where a DOP comes in, by standardizing data streams from different sources and sales channels and bundling them centrally in the Actindo DataHub. All previously separate data blends seamlessly and is available to your team transparently and in real time, in one place.
2. Optimize Your Customer Journeys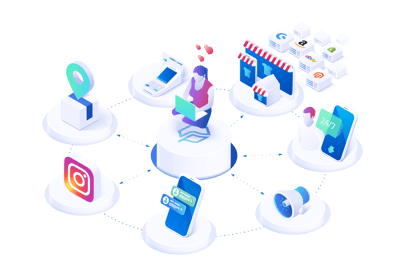 74% of consumers make buying decisions based on shopping experiences alone, according to Forbes Insights. Therefore, you should make these experiences as delightful as possible for both B2C and B2B customers.
Collaborative data streams enable you to create engaging omnichannel experiences like:
Click-and-collect

Express delivery

Order tracking

Cross-channel loyalty programs

Holistic customer service across all channels, with "one voice" communication
These processes help you prioritize your customers and create outstanding shopping experiences across all sales channels and touchpoints.
3. Personalize Your Marketing Activities
A Digital Operations Platform goes a step further by capturing, storing and analyzing all data from the entire customer journey.
This allows your marketing team to create segmented customer profiles and develop highly personalized marketing campaigns with real added value, played out across the most appropriate channels.
4. Get Detailed Analytics & and Faster Response times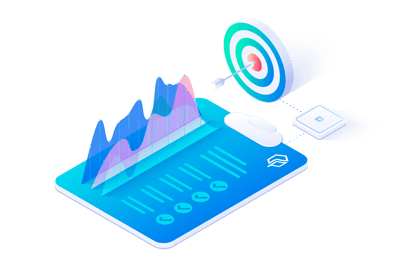 Breaking down data silos has another advantage: you get a comprehensive 360° overview of all business processes, and can monitor key indicators in real time. This delivers a killer business advantage.
From order quantities and inventory levels to profit margins and top-selling sales channels, a DOP allows your team to access all relevant information. This enables them to quickly identify areas for improvement and make data-based decisions.
5. Access a Flexible and Scalable IT Landscape
DOPs are specifically designed to enable you to quickly and easily implement new services and functions in all areas of your business. They can also either integrate into your existing marketing stack, or act as the central solution.
Their modular software architecture enables you to integrate traditional tools such as checkout systems and shopping carts, as well as more business-specific applications such as Product Information Management (PIM) systems. This allows the platform to be customized according to your individual requirements.
In collaboration with Actindo, e-commerce retailer Fooody4u implemented the Actindo Core1 platform as a central DataHub to serve product data equally across all marketplaces. In addition, other requirements were taken into account, including a deposit system and age control for alcoholic beverages.
>> Read the Foody4u case study now <<
6. Enjoy a Shorter Time-to-Market
Thanks to open interfaces and a low-code approach, a DOP brings short development times for new functions. It enables a phased implementation and works harmoniously with the existing system to ensure a smooth transition.
Lifestyle brand Kapten & Son was able to implement Actindo's Digital Operations Platform as the core operating system of its e-commerce architecture in just nine weeks, with no operational difficulties or negative impact on the customer experience.
>> Download the Kapten & Son case study now <<
7. Realize a Faster Time-to-Value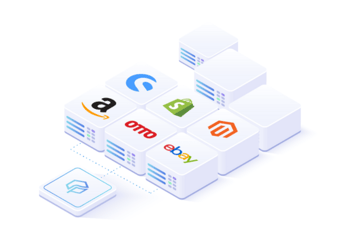 In turn, a shorter time-to-market leads to a faster payback on your investment costs. A DOP saves you and your team a lot of time and - ultimately - money.
In the long term, a Digital Operations Platform can even help you tap into new revenue potential: for example, after successfully implementing the Core 1 DOP, Braun & Büffel was able to establish a successful D2C e-commerce and achieve higher sales margins.
Actindo Core 1 - Your Powerful New Digital Operations Platform
Whether you want personalized customer experiences, centralized data streams or effective workflows - Actindo is your reliable partner for a seamless transition to a Digital Operations Platform.
Based on a proven MACH architecture, the Actindo Core 1 Platform can be used to connect a range of different composable commerce applications such as mailing, fulfillment, business intelligence and more to create a best-of-breed software with impressive digital experiences.
The Core1 platform acts as a central DataHub with Extract, Transform and Load (ETL) capabilities. Orchestrated and automated business processes increase productivity, improve business operations and save you and your team valuable resources.
Core1 can be deployed as a central solution or as a scalable layer over existing monolithic legacy IT. This also allows legacy systems to be modernized and integrated into a competitive commerce environment.
"At Actindo, we've made it our mission to enable sophisticated transactional business models beyond retail, e-commerce, and desktop and to be responsible for driving and delivering the single point of truth for composable commerce and control customer-centric experiences in the unified commerce era."