Maria is a content manager at Actindo and writes on her favorite topics about software, tools and technological change. As a tech enthusiast, she aims to make digital transformation simple to understand.
Want to know how brands and retailers are winning customers in 2023? By delivering seamless, delightful experiences. In this article we'll look at powerful omnichannel examples from global names like Disney and Starbucks, and regional players like German bookseller Thalia.
They include hyper-personalized ad campaigns, cutting-edge technologies like artificial intelligence, hybrid online/offline experiences and more, All with the goal of building cohesive, compelling customer experiences.
In the online store, on TikTok, in the local store, or in the app – today's customers come into contact with your brand at a wide variety of touchpoints. The route to purchasing is anything but linear.
"The entire customer journey is changing, " says Dr. Christoph Tripp, Professor of Distribution and Retail Logistics at the Technical University of Nuremberg, in the "Unpacking Omnichannel" Webinar. "Consumers switch between a wide variety of channels in the pre-sales, sales and post-sales phases."

Which means that consumers want to interact with your brand around the clock, online and offline, and expect consistent and personalized corporate communications.

Vanessa Stützle, Chief Digital Officer of Douglas, Europe's leading omnichannel beauty retailer, discusses another development in the K5 Podcast: "Consumers want to order their goods via more and more channels and have them delivered ever faster. Beyond the food & beverage sector, this trend will also take hold in other e-commerce sectors."

The solution: a seamless omnichannel strategy that allows retailers and brands to dovetail all online and offline channels into a single seamless brand experience. This will help you to build sustainable customer relationships and increase sales. Find out 6 strategies for improving the post-purchase experience and improving customer loyalty.
Want more articles like this? Sign up for Actindo's weekly newsletter:
Omnichannel Definition
By definition, omnichannel is a strategic approach to commerce that enables companies to create a seamless and consistent customer experience across all communication and sales channels. It's not just about being present across multiple channels, but linking those channels together to create a unified user experience.

Whether it's in a physical store, through a mobile app, on a website, or through social media, your customers will feel like they're interacting with a single, cohesive brand without any disconnects between channels.
Omnichannel vs. Multichannel: What's the Difference?
The terms omnichannel and multichannel are often mistakenly used interchangeably. But just as all apples are fruit but not all fruit are apples, multichannel is also part of omnichannel commerce, but not vice versa.

Literally translated, the word "multi" stands for "many" or "several" and "omni" means "all". Accordingly, in the multichannel approach, companies use several possible sales channels, such as web store, retail store and Instagram.
However, these operate in parallel and independently of each other. Your customers can buy a product in the online store, but not pick it up in the store. In addition, they have a completely different shopping experience when shopping online than in a physical store.

The difference between omnichannel and multichannel therefore lies in the completeness of the sales channels: Whereas the multichannel approach uses only a selection of channels, omnichannel encompasses all available sales channels. In addition, multichannel views the various channels as separate silos, whereas omnichannel sees them as interconnected parts of a whole.
Why is an Omnichannel Strategy Important?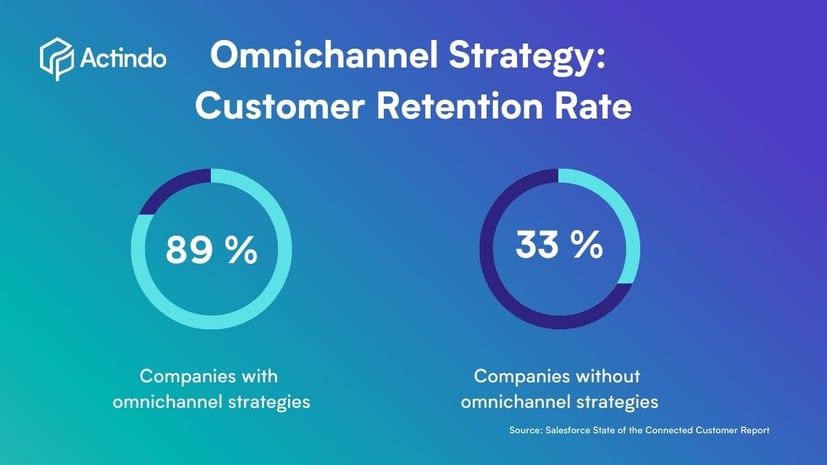 With so many strategic and technical requirements involved in a successful omnichannel approach, the question quickly arises, "Is it really necessary?" In short, the answer is, "Yes".

Statistics make it clear that an omnichannel approach is far more than just a "nice-to-have". Brands with a well-thought-out omnichannel strategy are able to retain an average of 89 percent of their customers. In addition, according to a report by Salesforce, 52 percent of customers expect offers to always be personalized.

Dr. Christoph Tripp mentions another buying behavior: "If a product is not available, consumers nowadays search the competition within two or three clicks and change retailers and brands."

The competition isn't sleeping, either. "Many retailers are recognizing growing customer demands and responding with holistic omnichannel approaches," says Kirstin Mennella, Managing Director and Partner at Boston Consulting Group (BCG).

In a recent Shopify report, as many as 53 percent of retailers said they use tools to support sales across multiple channels. That's because an omnichannel strategy pays off: brands with strong omnichannel customer engagement see an 9.5 percent annual increase in revenue, while omnichannel customers show a 30 percent higher lifetime value for brands than single-channel customers.

Ignoring customer demand for a unified user experience therefore not only alienates your own target audience, but also misses out on enormous revenue potential and risks losing out to the competition. In other words: If you're not yet implementing omnichannel commerce, it's high time to start!

Omnichannel Examples of Successful Brands and Retailers
So far, so good. But how do you now implement this strategy successfully? The following examples are among the best practices and offer you plenty of inspiration on how to create brand-related touchpoints across a variety of channels for your clientele.
From US sports clothing brands to Swedish furniture retailers and German electronics giants, there's plenty of inspiration here for brands, retailers and manufacturers of all sizes to take away.
1. Nike and integrated offline & online marketing campaigns



With an integrated omnichannel strategy, Nike strives to offer an outstanding customer experience and was able to increase digital sales by a full 35 percent in the first year of integration.

Through the Nike+ app, which syncs user data to offer personalized recommendations, the retailer strengthens customer loyalty. In addition, they offer personalized services for women, such as bra sizing, or hemming of clothing. In its own stores, Nike uses in-store displays with access to the online store to order unavailable shoes online in the store. These displays can also be used to personalize the desired shoes via the NikeID platform.
2. Ralph Lauren and chatbots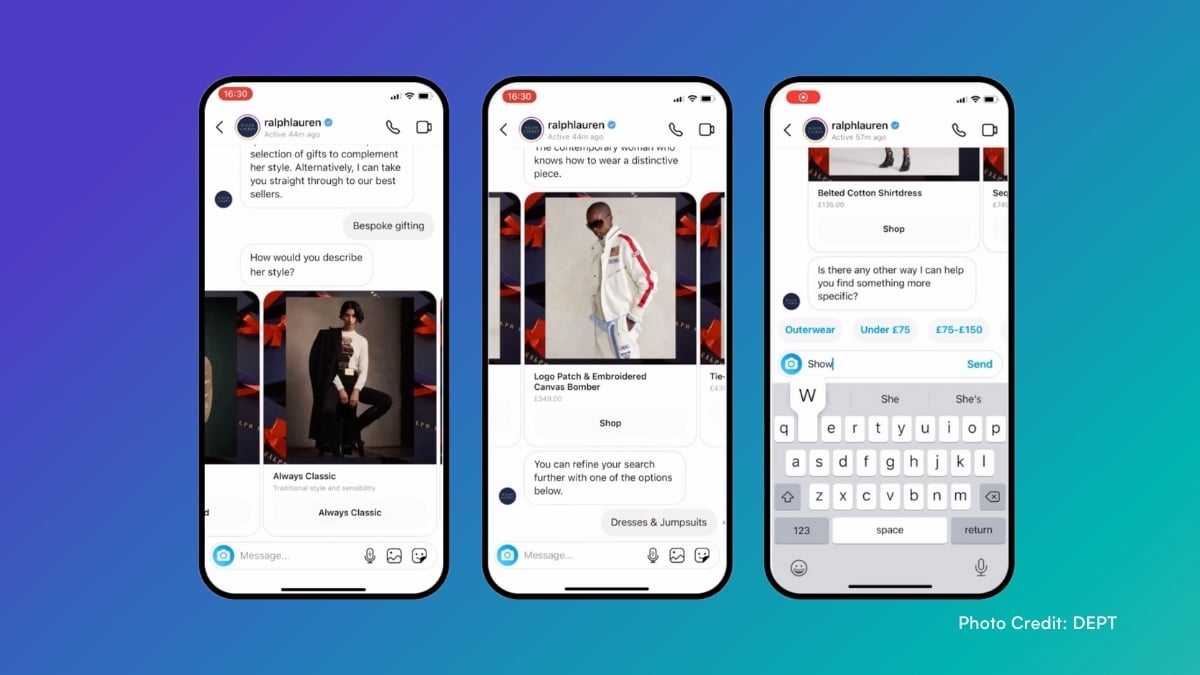 Ralph Lauren uses an innovative approach to omnichannel marketing by introducing a chatbot, developed by agency DEPT. Based on an online quiz, the chatbot recommends personalized gifts to users. The suggested products can then be purchased directly online and checked and picked up in physical stores.
3. Thalia and personalized marketing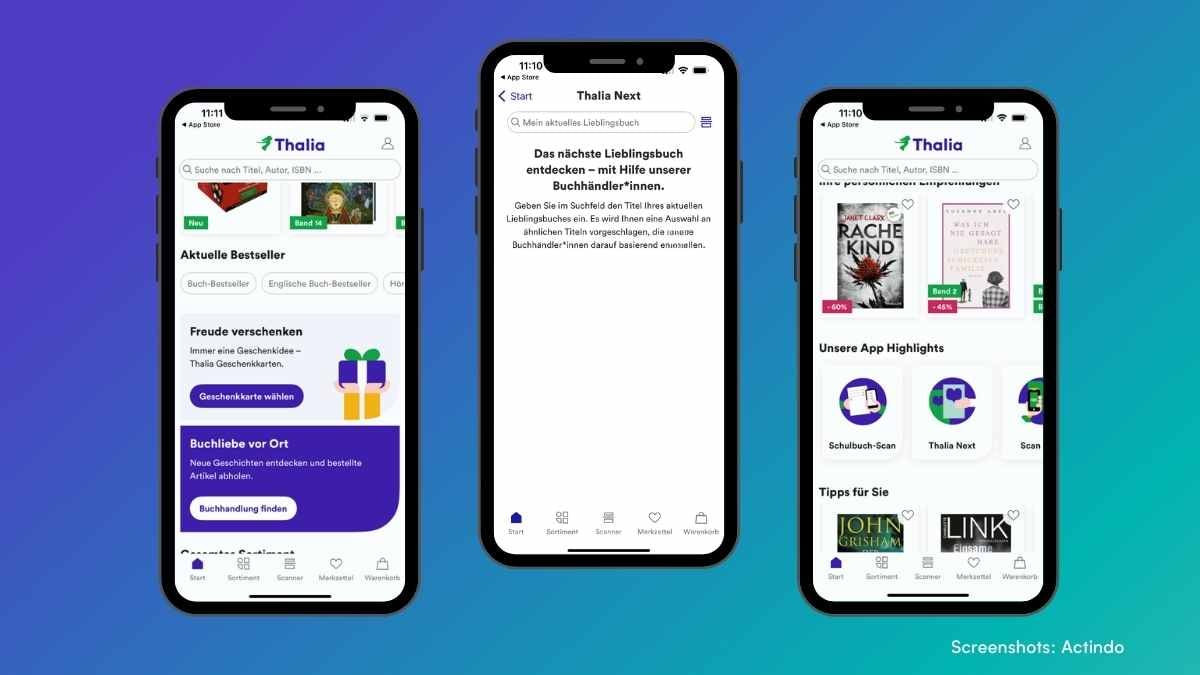 Renowned German bookstore chain Thalia is dovetailing its brick-and-mortar bookstore, online store, smartphone app, and e-reader into one with its omnichannel strategy.
Customers can pick up online orders in the bookstore within 120 minutes. Via the app, they can also follow "favorite booksellers" and receive their book tips via "push notification." In this way, the bookstore cleverly brings the online range to life in the bookstore and combines real shopping experiences with digital browsing.

4. Netflix and hyper-personalized omnichannel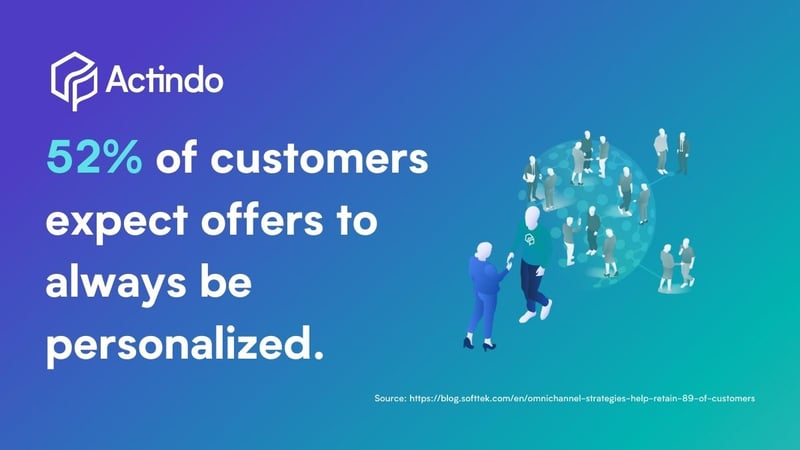 Hyper-personalization is a key element of the omnichannel experience. While personalization emphasizes a brand's individual interaction with its customers, hyper-personalization uses real-time and behavioral data to deliver highly relevant, individualized messages.

Technologies such as AI and Natural Language Processing (NLP for short) help brands create hyper-personalized experiences. A great example of this is Netflix. Regardless of the device used, Netflix offers a seamless experience and uses AI to suggest customized content.
5. Kapten & Son and integrated shopping experiences



German lifestyle brand Kapten & Son uses the Actindo Core1 digital operations platform to efficiently consolidate all data streams from its sales channels and create outstanding user experiences. This scalable and flexible infrastructure enables, among other things, optimal time-to-market performance and real-time data synchronization from all channels.

As a result, customer service always has up-to-date information on orders and customer data. Employees can always call up the latest status updates and provide customers with first-class support. As a result, the company has increased customer service productivity by 23 percent since switching to Core1.

Through its collaboration with Actindo, Kapten & Son has expanded its omnichannel activities, introducing services like BOPS (buy online, pick up in store) and Click & Collect. This offers customers enhanced service and flexibility, creating an integrated shopping experience that seamlessly merges online and offline shopping, always prioritizing the customer.
>> Learn more about Kapten & Son's omnichannel successes in our Case Study <<
6. Fooody4u and automated data maintenance in the PIM
As the e-commerce subsidiary of German baked goods company Coppenrath Feingebäck, Fooody4u has developed an omnichannel strategy with the support of Actindo to bring the traditional kiosk into the digital age. Thanks to the modern headless platform, content, promotions or exclusive offers can be centrally maintained and distributed across different channels.
By integrating Actindo's PIM systems with Shopware 6, Fooody4u was able to create a digital shopping experience that fits perfectly into the existing merchandise management system.
>> Read the Fooody4u success story here <<
7. Apple and hyper-personalized communication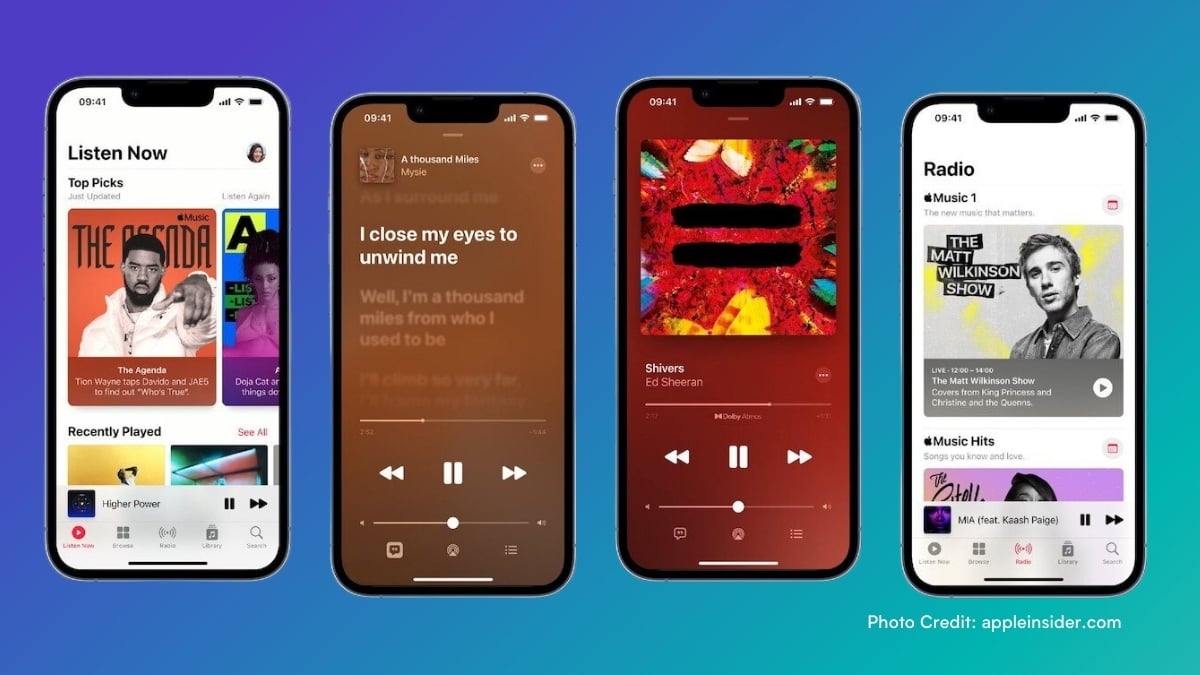 Apple offers over 40 million tracks available on all Apple devices. By analyzing listening behavior, the company creates highly personalized playlists and music recommendations. Through iTunes Connect, artists can share new music and updates directly with their fans and create a closer bond. The acquisition of Shazam, a music and image recognition app, opens up new opportunities for Apple to offer real-time recommendations based on user preferences.
8. Alpha Trading Solutions and logistics robots

As Germany's leading entertainment service provider, Alpha Trading Solutions has optimized its omnichannel strategy with Actindo. Thanks to Actindo Core1, the company seamlessly combines distribution, fulfillment and various e-commerce channels.
With autonomous robots for order fulfillment, they also reduce picking and packing times. This integrated approach increases business efficiency and improves the customer experience through shorter delivery times and seamless experiences across all channels.
>> Learn more about the Alpha Trading Success Story <<
9. Disney and 360-degree data integration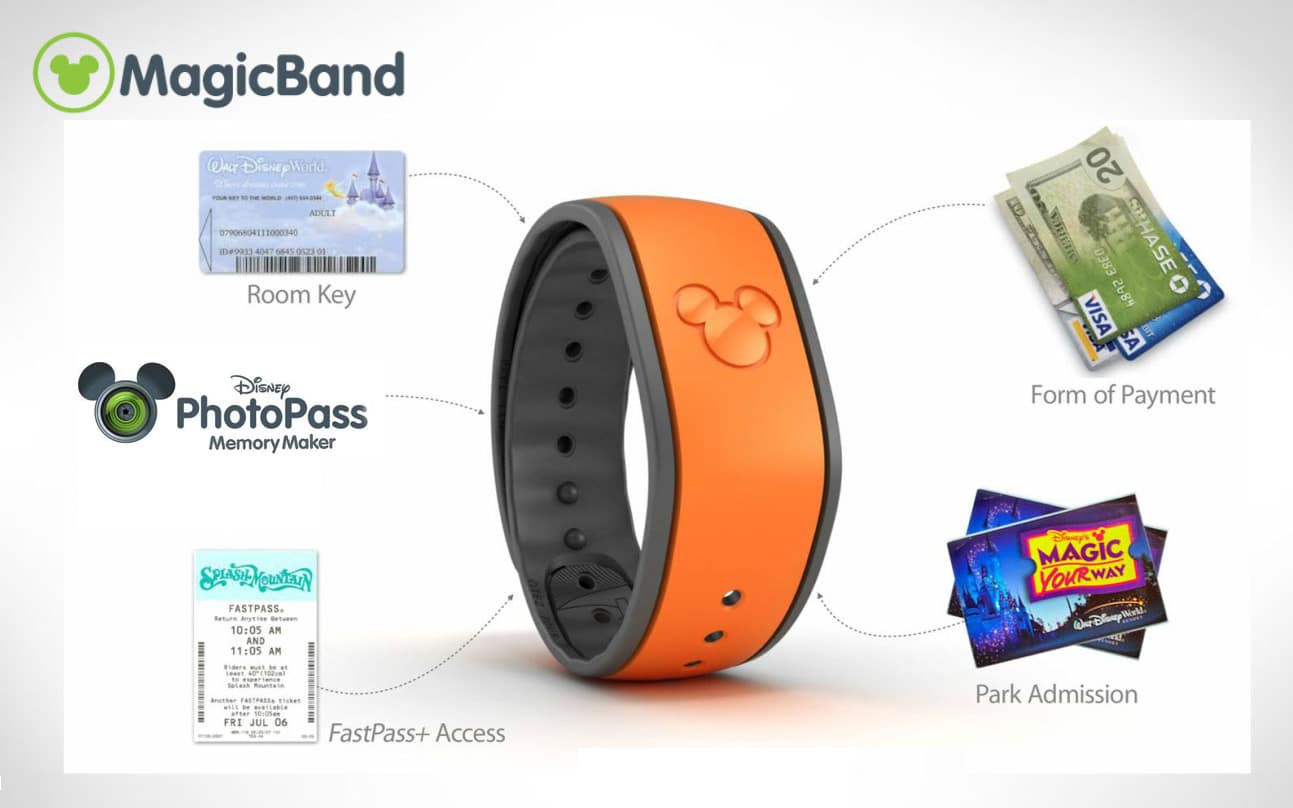 Photo copyright: Disney
Disney is successfully embracing the omnichannel approach by combining wearable technology (electronic devices worn on the body) and beacon technology (a Bluetooth technology).

"My Disney Experience" allows visitors to plan and manage their trip to Disneyland both online and on mobile. On-site, the visit is enhanced by the MagicBand,, a smart wristband. It provides access to parks and rooms, assists with navigation, and simultaneously registers visitor behavior. Thus, under strict privacy guidelines, the customer experience is continuously improved and the needs of visitors are addressed.

10. Starbucks and reinforcement learning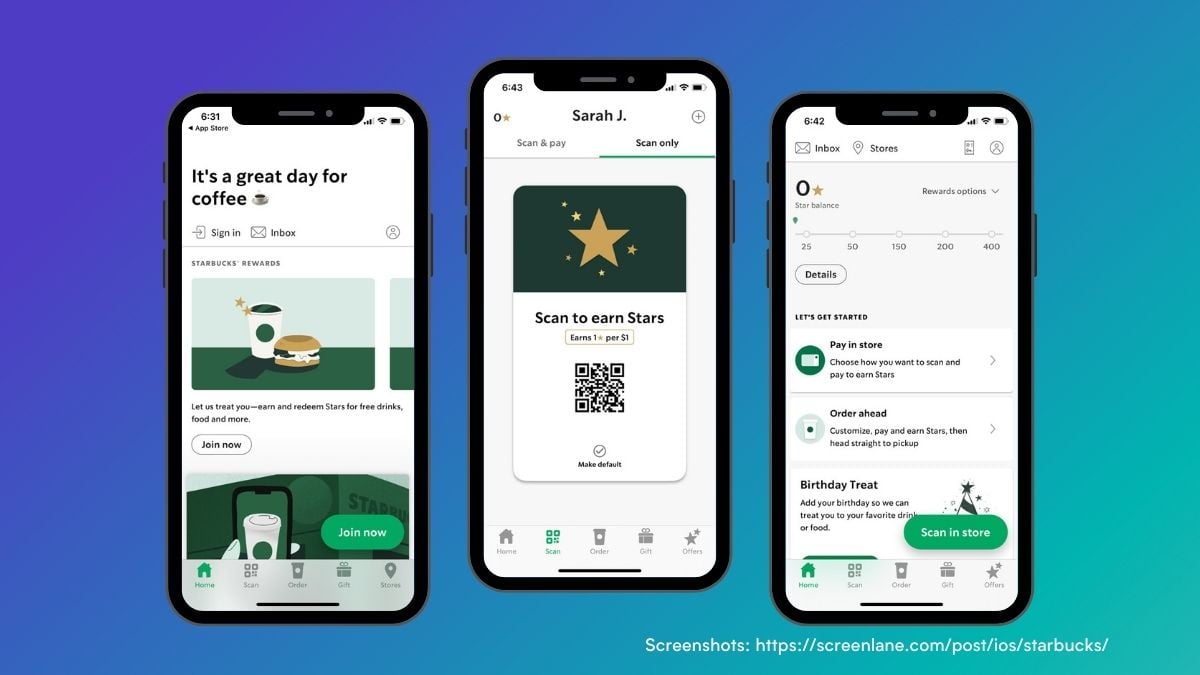 The globally successful café chain Starbucks uses Reinforcement Learning (RL) to generate individual order suggestions based on customer behavior, store inventory, and context such as the weather.
In addition, a blockchain service provides customers with insights into the origin of their coffee beans, farmer support and roasting information. Starbucks has also introduced digital menu displays that are accessible to both online and on-site customers.
11. Media-Saturn and Electronic Shelf Labels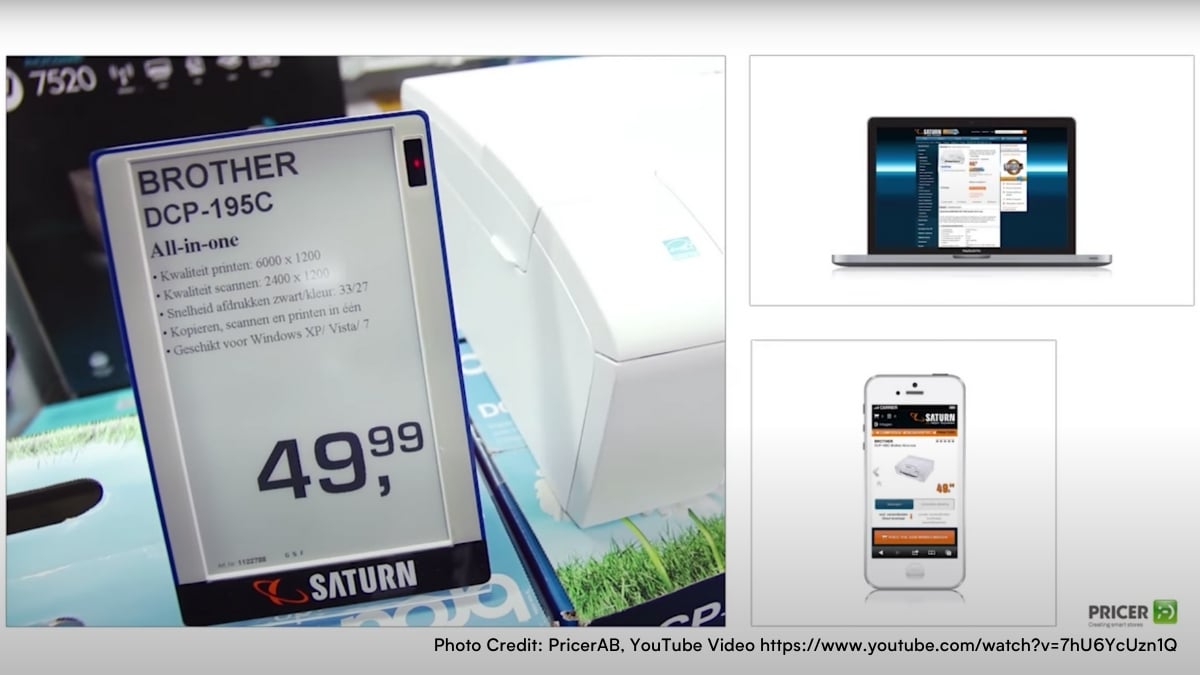 Media-Saturn, the company behind Media Markt and Saturn, uses Electronic Shelf Labels (ESL) to keep prices consistent online and offline. Customers can check online for in-store product availability and also order a technical advisor to come to their home for installation if needed.

"If the price changes online, the offline price adjusts directly. This way, our customers know they are always paying the right price for an item. Omnichannel enables Media-Saturn to make all sales channels very transparent" emphasizes Huub Stickelbroek, Store Director at Saturn, Spijkenisse in a video.
12. Calvin & Klein and marketplace marketing



Calvin Klein launched an exclusive underwear line in 2017 in collaboration with Amazon, which was available both online and in pop-up stores in Los Angeles and New York.
This omnichannel initiative offered customers a unique shopping experience: in the pop-up stores, they could receive assistance using Amazon Echo devices in the fitting rooms, personalize their underwear and share it on social media. Products could be purchased both in-store and through the Amazon app.

13. Ikea and in-store displays




Foto Copyright: Demodern



With its app, the Scandinavian furniture store Ikea relies on many different omnichannel applications that consistently put the customer at the center.
The app, which is also referred to as the "smallest Ikea store in the world", displays the stock and delivery inventory of goods in real time so that purchases in the store can be better planned. With the recently launched Shop & Go feature, products can be scanned and paid for directly in the store, avoiding long waits at the checkout. The app also features videos with DIY tips as well as 360-degree views of rooms.

Another highlight is the augment reality feature of the Ikea Place app: users can access nearly 300 Ikea products and virtually furnish their home with the furniture pieces. Once everything has been captured, users can move freely around the apartment and view the furniture from different angles.

14. Chipotle and accurate ordering information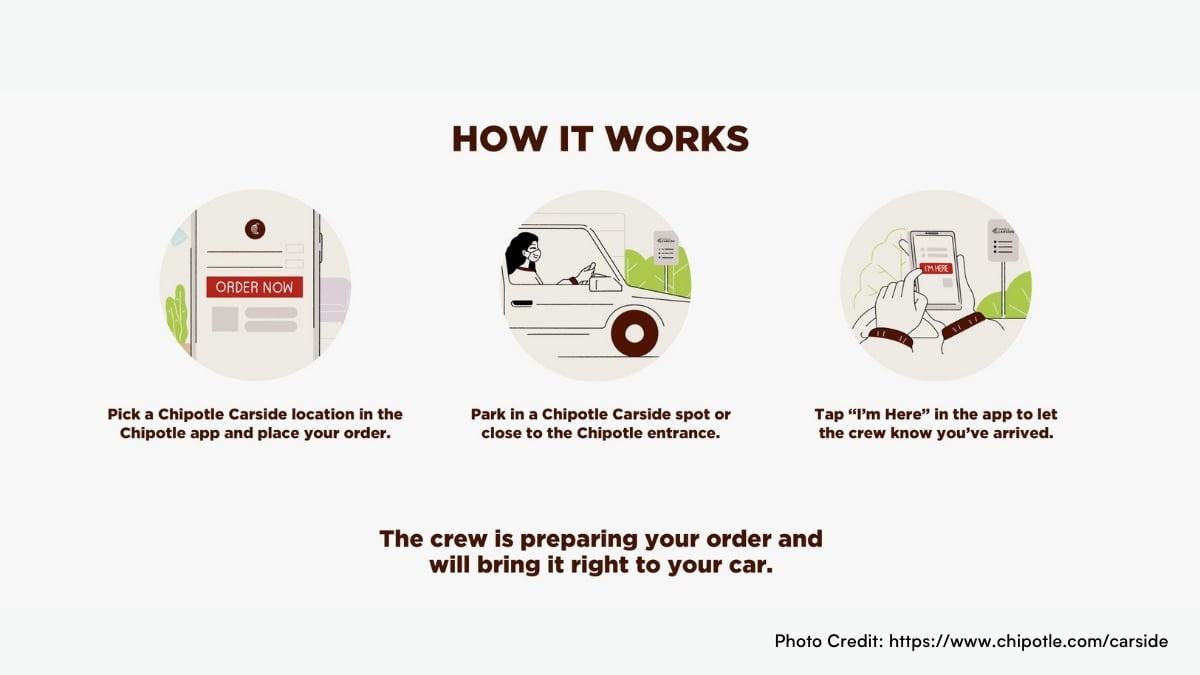 The U.S. fast-food restaurant chain Chipotle has perfected its online ordering system. Using the online platform and app, customers can order their meal from anywhere at any time with just one click and receive the order exactly when they arrive at the restaurant.
15. Tchibo and interactive app



Foto Copyright: www.mobilbranche.de
German coffee chain Tchibo offers its customers a comprehensive caffeinated experience. With a digital coffee advisor, customers can take a quiz to find their ideal coffee bean, which is stored in the shopping cart. There are flexible delivery options, including Click & Collect, home delivery, and a subscription service where smart coffee machines report bean needs to the app, which automatically reorders. The app also tracks coffee consumption and offers personalized deals.

16. JetBlue and AI chatbots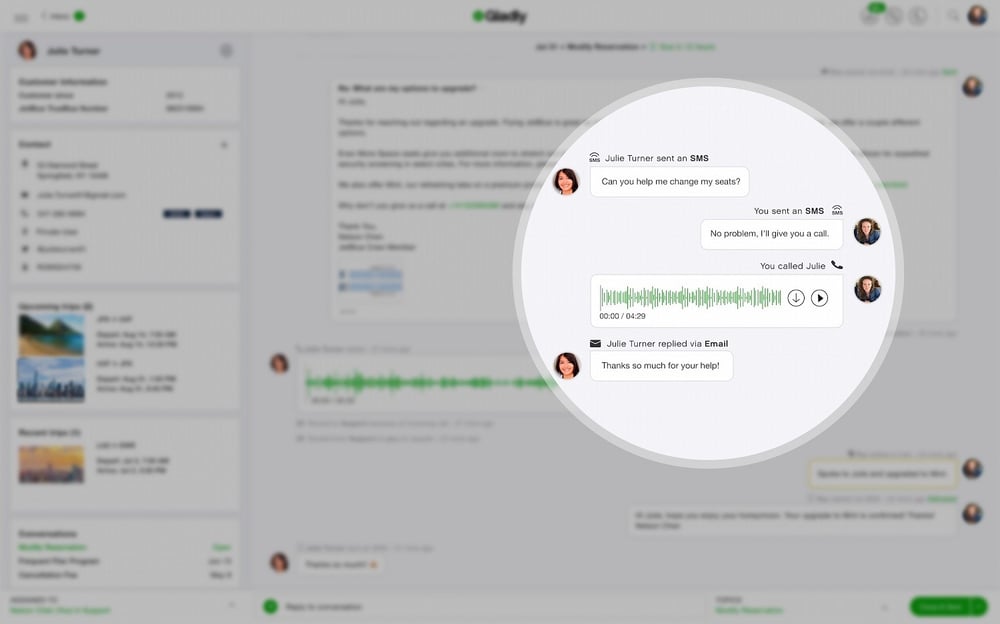 Airlines have long offered loyalty programs for their customers. JetBlue, however, has added an AI feature to its services. Similar to texting with a friend, customers can contact customer service via digital messaging.
17. Douglas and interactive customer portals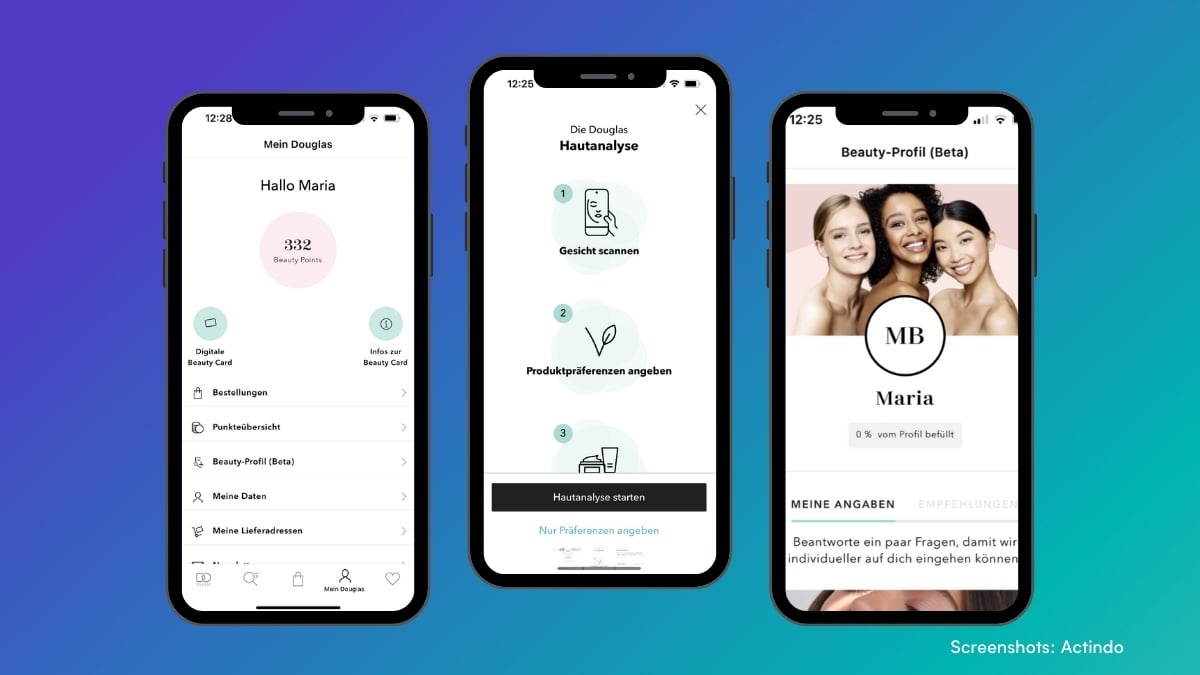 A popular loyalty program strengthens the relationship between consumers and German drugstore brand Douglas. In the customer portal in the app or on the desktop, customers can shop, view their favorites list and previous purchases, check their reward points, scan items in-store to see online options, watch tutorial videos, or find a nearby store.
18. Paypal and easy merchant returns
Online payments platform PayPal has expanded the "Happy Returns" return service for its Checkout merchants. Customers can start returns directly from the merchant website and receive a QR code.
They take this to a return bar location; no packaging or labels are required. Once scanned, an immediate refund is issued. So far, the service is available exclusively in the U.S. with over 1,300 return locations.
Introducing Actindo Core1: The Digital Operations Platform for Omnichannel Commerce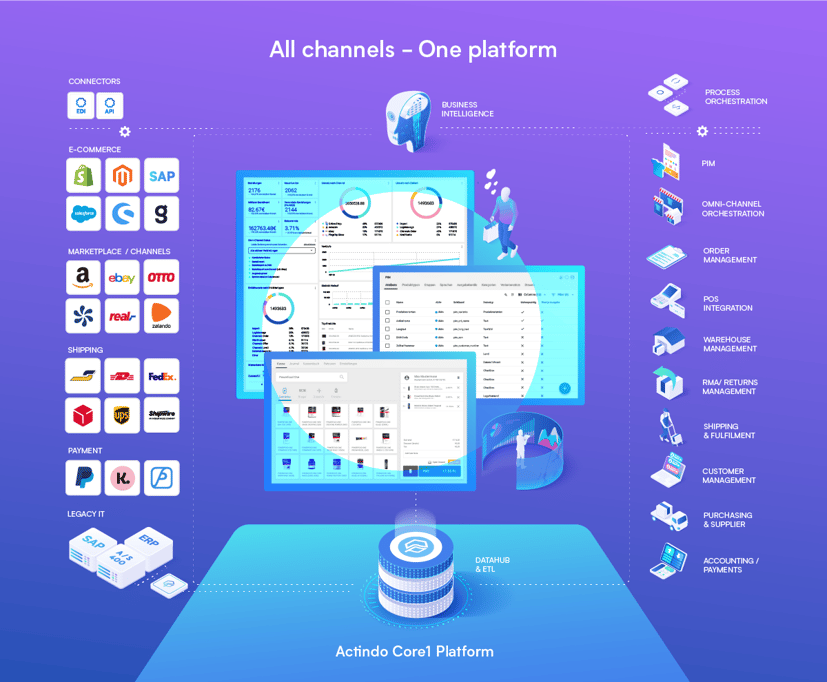 Implementing an omnichannel strategy properly is not difficult at all with the right technology and an experienced partner at your side. "A prerequisite for outstanding omnichannel experiences, where stores and e-commerce are on a central platform, is highly scalable technology," mentions Vanessa Stützle.
Our MACH-certified and world's most flexible digital operations platform Actindo Core 1 enables seamless integration of different sales channels and functions for retail. The platform can be flexibly extended with best-of-breed solutions to grow with future requirements.
The integrated PIM system serves as a central tool for content maintenance via various channels, such as the online store, web app and external marketplaces. In the central DataHub, all data streams are consolidated in one central location to provide, among other things, personalized offers, content, and services for users.
Core1 is designed to integrate incrementally into your existing infrastructure. This way, even monolithic legacy systems can be modernized and converted to a competitive headless and microservice architecture.
"While we are increasingly moving away from physical stores, the need for helpful and tailored information and tangible brand experiences is still something customers crave. To meet these new challenges, a modular MACH infrastructure helps companies deliver a rich and relevant real-time shopping experience to their customers at every touchpoint."
- Boris Krstic, Co-Founder and CEO of Actindo