We won 1st place in the category of Infrastructure & IT at the E-Commerce Germany Awards 2021 with our Digital Operations Platform!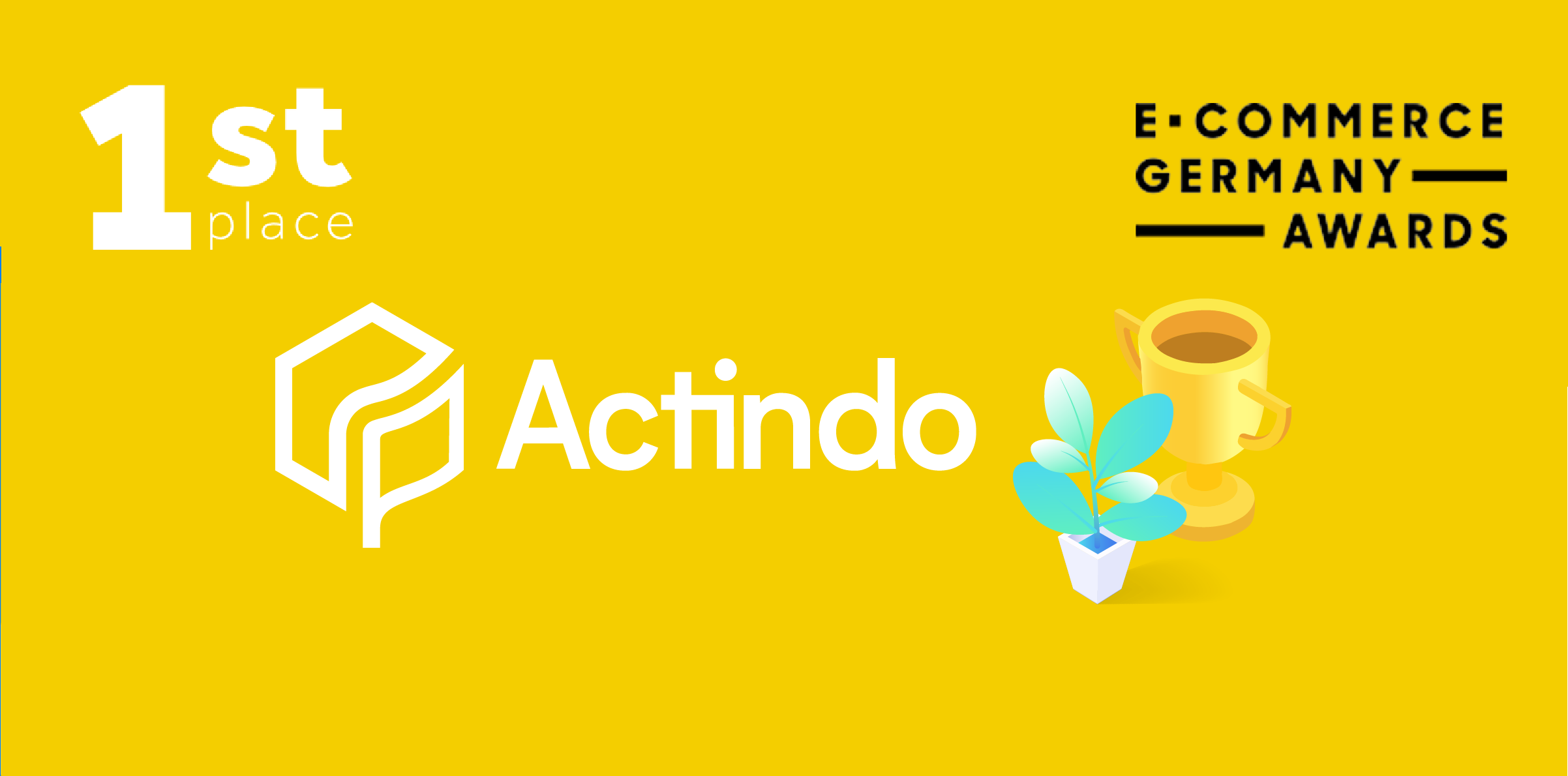 The E-Commerce Germany Award 2021
The award recognizes companies for their achievements in e-commerce as well as innovative solutions for the benefit of the entire industry. It has become one of the most prestigious awards in the German e-commerce segment, collecting more and more entries every year. This year, the award received more than 300 applications. E-commerce companies, service providers, and agencies can submit entries in one of ten categories. Winners are chosen in two rounds: After a public voting, the final winners of each category are determined by an expert jury consisting of C-level representatives from companies such as Google, Facebook, BASF, and Beiersdorf.
Actindo represents innovation in digital commerce
Our mission is the digitalization of Mittelstand businesses: With our solution, we want to help companies remain fit for the future and exploit their full potential in digital commerce. Many companies are slowed down in their development by old, inflexible IT and find it difficult to adapt to new market conditions. Changes driven by the pandemic in particular have shown that flexibility and agility are not only important, but essential for the survival of many companies. Those who want to successfully digitize their business and thus make it future-proof must rely on flexible IT structures. The innovative Actindo Core1 platform helps companies to easily modernize monolithic ERP systems and to unite all relevant touchpoints in one solution. This way, we have already been able to accompany numerous brands such as Braun Büffel in their digital transformation.
"We are very pleased that the jury recognized the great innovative potential of our solution and what advantages an individually deployable platform offers, which can seamlessly integrate legacy IT. We hope to continue supporting established brands in their digitalization efforts to drive modern digital commerce in the future."

– Boris Krstic, CEO of Actindo