Actindo, the most modern Digital Operations Platform has announced a new strategic partnership with Spryker, the fastest-growing enterprise digital commerce platform for B2B, Enterprise Marketplaces, Unified Commerce and B2C. By partnering with Spryker, Actindo offers its clients an end-to-end composable commerce solution that fits perfectly into any existing enterprise IT landscape.

Companies are often stuck in outdated legacy ERP & loosely integrated customer touchpoints, moreover, managing multiple composable commerce vendors as well as navigating through data, microservices and capabilities can be intimidating and a big road blocker for digital transformation. Actindo's Composable ERP orchestrates all touchpoints, systems and data across the digital commerce stack to enable a continuous unified commerce.
>> Complete guide to Composable Commerce <<

"According to Forrester, 74% of digital initiatives will fail without the right operational system and processes. Companies spend a lot of money on maintaining their current, outdated, hardly scalable ERP solution in order to rudimentarily adapt it to today's unified commerce requirements. With our next-gen Digital Operations Platform we are the perfect counterpart to Spryker ́s composable commerce system, to enable advanced transactional business models and accelerate a future-proof unified commerce infrastructure," said Boris Krstic, Co-Founder and CRO at Actindo.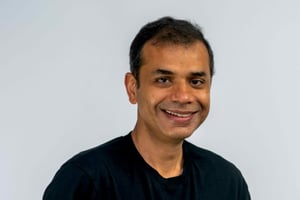 "Our partnership with Actindo aligns with our commitment to deliver the best product possible for customers. Unified commerce is at the core of creating engaging digital experiences and helps organizations to provide the personalized and dependable buying experience consumers have come to expect. The adaptability and speed that our composable commerce offering brings along with Actindo's flexible solution will enable businesses to quickly transform into profit engines," said Manishi Singh, SVP App Orchestration Platform at Spryker.
About Spryker
Spryker Systems GmbH is a privately held technology company headquartered in Berlin, Germany and New York, USA. Founded in 2014, Spryker enables companies to build sophisticated transactional business models in unified commerce including B2B, B2C, and Enterprise Marketplaces. Spryker is the most modern, fully composable platform-as-a-service (PaaS) solution with headless & API-based architecture that is cloud and enterprise-ready and loved by developers and business users worldwide. Spryker customers extend their sales reach and grow revenue with a system that allows them to increase operational efficiency, lower the total cost of ownership, and expand to new markets and business models faster than ever before. Spryker solutions have empowered 150+ companies to manage transactions in more than 200 countries worldwide. Spryker is trusted by brands such as Aldi, Siemens, Hilti, and Ricoh. Gartner® recognized Spryker as a Visionary in the 2021 Magic Quadrant™ for Digital Commerce, just one year after it first appeared (2020), and has also been named as a major player in B2B e-Commerce by IDC. Finally, it is the only commerce platform to provide full B2B, B2C, D2C, and Marketplace capabilities out of one stack. Find out more at https://spryker.com