Maria is a content manager at Actindo and writes on her favorite topics about software, tools and technological change. As a tech enthusiast, she aims to make digital transformation simple to understand.
On September 20 & 21, 2023 the digital world will converge at one of its most anticipated events in Cologne: DMEXCO. As one of the premier digital marketing conferences globally, DMEXCO promises to be a hub of innovation, insights, and forward-thinking discussions.

Actindo will be there in force with 13 other MACH alliance partners to talk about the latest trends in e-commerce and MACH. Our booth location is: World of e-Commerce, Hall 6, Booth D036-E036.

Sign up for Actindo's weekly newsletter:
Upcoming

Ecommerce

Trends

to

Watch
DMEXCO is a meeting point for industry leaders and key players in digital business, marketing, and innovation. The event offers the perfect setting for interesting discussions on the topic of digital marketing, e-commerce and future trends.

With 40,000 expected trade visitors from the digital industry, top speakers on more than 12 stages and countless exciting sessions and master classes, DMEXCO spotlights some of the most exciting ecommerce trends on the horizon:
Omnichannel: A focus on the integration of diverse shopping channels, aiming for a unified and consistent customer journey.

Hyperpersonalization: The potential of AI and data analytics in crafting shopping experiences tailored to individual behaviors and preferences.

Green Shopping: Addressing the growing demand from eco-conscious consumers for sustainable products and eco-friendly practices.

Immersive Shopping Experiences: The role of augmented reality (AR) and virtual reality (VR) in shaping interactive and engaging shopping environments.

Social Commerce: The merging worlds of social media and ecommerce, and the opportunities this presents for direct shopping from social platforms.

The Future

of

Social

Commerce and Customer

Centricity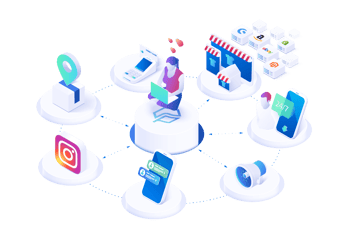 One of the anticipated highlights of DMEXCO 2023 is the innovative approaches to social commerce. With the increasing integration of platforms like Instagram, TikTok, and Pinterest into the shopping experience, the conference will explore how businesses can tap into these platforms for more personalized and customer-centric shopping experiences.
For a deeper dive into the evolving landscape of ecommerce and the rise of new marketplaces, read our full guide on how to successfully sell on niche marketplaces.
DMEXCO's

Approach: Shaping Future Business

Decisions
DMEXCO's ethos has always been about more than just showcasing trends. It's about understanding their practical applications and implications for the future. By offering a comprehensive view of the digital market, from technological breakthroughs to shifts in consumer behavior, DMEXCO equips businesses with insights that will be pivotal in shaping their strategies and decisions in the coming years.
Actindo's

Upcoming

Presentation

at DMEXCO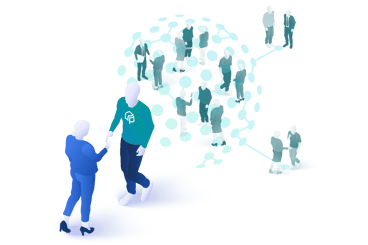 Actindo has been at the forefront of digital transformation, with its Digital Operations Platform (DOP) leading the way. Our DOP is a comprehensive solution for retailers and brands that addresses the evolving needs of businesses in the digital age. It's designed to streamline operations, enhance customer experiences, and drive business growth.
Actindo is eagerly preparing to showcase its digital operations platform at DMEXCO. Our platform is crafted to help businesses navigate and adapt to the ever-evolving digital landscape. Moreover, we're thrilled about the opportunity to discuss the concept of composable commerce at the booth of the MACH alliance in hall 6. This modular approach to commerce solutions promises flexibility and scalability for businesses in the digital age.

>> Find out more about Digital Operations Platforms in our guide <<
Switching To Headless DOPs with Forrester's Guide to DOP Modernization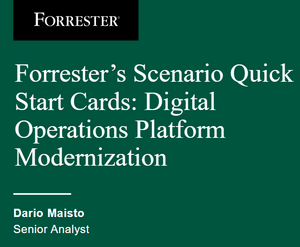 Transitioning from traditional ERP systems located on-site to cloud-hosted Digital Operations Platforms should only be undertaken when you have defined a solid strategy and identified your specific business needs that warrant the shift.
Forrester has provided an overview of the Digital Operations Platform in the DOP Report. For those looking to navigate the complexities of modernizing their digital operations platforms, Forrester has crafted Scenario Quick Start Cards that offer practical, step-by-step guidance across five different scenarios. Tackle Your Digital Operations Platform Modernization Challenges With Forrester's Scenario Quick Start Cards:


These cards address challenges such as disciplined DOP access control, replacing legacy systems effectively, integrating multiple DOPs, maximizing ROI from DOP initiatives, and deciding on upgrading or replacing a DOP. Dive into these cards to gain actionable insights and ensure a smooth transition in the digital age.
In

Conclusion
As DMEXCO 2023 approaches, the anticipation is palpable. For Actindo, it's an opportunity to reaffirm our commitment to innovation and to engage with other industry leaders about the future of ecommerce. As the digital realm continues its rapid evolution, we're eager to be at the forefront, championing change and guiding businesses towards a prosperous digital future.
Meet

with

the

Actindo

T

eam

at DMEXCO
For those attending DMEXCO, we invite you to connect with our experts and book your personal appointment. It's an opportunity to get a firsthand look at our solutions and discuss how Actindo can drive your digital transformation journey. You can find us at:

📅 Date: September 20 & 21, 2023
📍 Koelnmesse, World of e-Commerce, Hall 6 Booth D036-E036

We look forward to sharing with you how to strategize and scale winning results! Book your personal appointment with our experts now. Simply choose your preferred day and time and meet our experts.

>> Meet our experts at DMEXCO <<
Get to know our Digital Operations Platform Actindo Core1:


"At Actindo, we've made it our mission to enable sophisticated transactional business models beyond retail, e-commerce, and desktop and to be responsible for driving and delivering the single point of truth for composable commerce and control customer-centric experiences in the unified commerce era."